hangal: Karnataka: Bypoll campaign hots up post Dasara; BS Yediyurappa in Hangal today | Bengaluru News – Times of India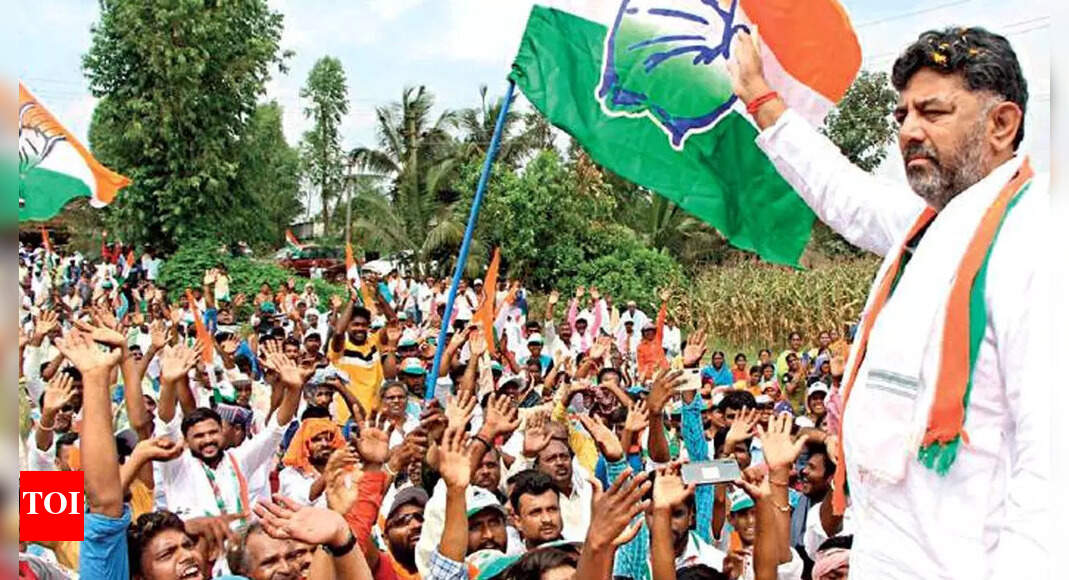 BENGALURU/HAVERI: Former chief minister BS Yediyurappa will start campaigning from Tuesday in the two bypoll segments of Hangal and Sindgi. He, however, will be campaigning alone and not with chief minister Basavaraj Bommai.
"I'll campaign for two days each in Hangal and Sindgi. If there is a need, or demand from the party, then I will canvass for one more day in each segment closer to elections. Our intent is to win both the bypolls," Yediyurappa said.
When asked whether he would join Bommai, he said it's not logical. "I will be going alone and the CM will do the same on his own. There is no gain with both of us campaigning together. If we campaign separately then we cover more ground and have better reach," he said.
The BJP has doubled its efforts with more ministers heading towards the two constituencies.
On Monday, health minister K Sudhakar, labour minister Shivram Hebbar and agriculture minister BC Patil canvassed in Hangal for party candidate Shivraj Sajjanar. However, the absence of industries minister Murugesh Nirani, who is attending the Dubai expo 2020 along with several other ministers, is being felt on the ground. "Some ministers are avoiding the campaign at Hangal despite the party asking them to take charge of Maha Shakti Kendras. However, they are yet to communicate with us for their participation," claimed a local leader.
At Hangal, Sudhakar targeted the Congress, saying it had grabbed power from former minister Manohar Tehsildar when he was the excise minister, despite him belonging to the backward class. "This is a serious threat to the backward classes by the Congress," he alleged.
Hitting back, Congress state president DK Shivakumar said the BJP has "use and throw" attitude towards senior functionaries and cited the example of late CM Udasi, who was not inducted into the ministry in the 2019 Yediyurappa government.
'BJP lacks leadership'
Earlier in the day, in Sindgi, opposition leader Siddaramaiah accused the BJP of having no leadership in the state unit after it sidelined Yediyurappa. "The party has nothing to show as its achievements or work. It is presently running only in the name of Prime Minister Modi," he said, during a public event campaigning for party candidate Ashok Manguli. Siddaramaiah claimed citizens are being misled in the name of Modi, while all the schemes which are providing relief to the people of the country were launched by former PM Manmohan Singh.