Gun licences exemption given to Kodavas valid: Karnataka HC | Bengaluru News – Times of India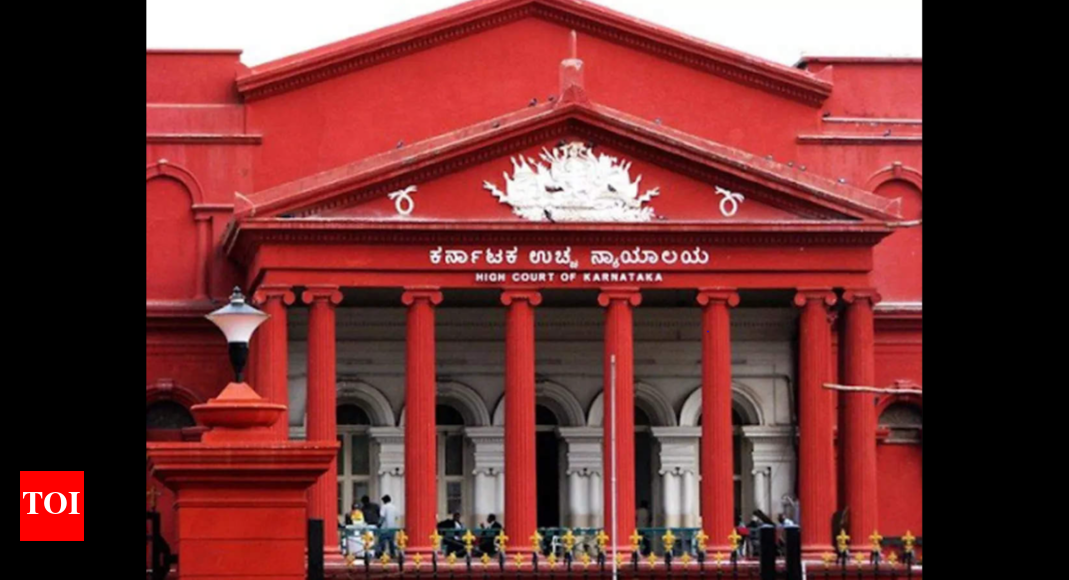 Karnataka high court (File Photo)
BENGALURU: Pointing out that Kodavas as a martial race enjoyed the benefit of exemption from obtaining firearms licence right from pre-independence days (as early as 1890), the high court on Wednesday dismissed a PIL on the issue.
Capt Chathan YK (retd), who served as Captain in the short service commission of Indian Army had challenged the October 29, 2019 notification issued by the Union government extending the exemption till October 31, 2029 to Kodavas as well as Jamma tenure holders of Kodagu (Coorg) from the application of provisions of Arms Act, 1959.
Dismissing the said petition, a division bench said exemption granted to Kodavas and Jamma tenure holders satisfies the test of reasonable classification under Article 14 of the Constitution and quashing of the same doesn't arise.
The bench said the exemption is granted for 10 years, which is subject to certain terms and conditions, and is constitutionally valid.
The petitioner had claimed that the classifications "Every person of Coorg race and every Jamma tenure holder in Coorg" as contained in the exemption notification are based on race and land tenure, both of which are fictitious, irrelevant, arbitrary, discriminatory, illegal, opposed to public interest and do not promote the constitutional goals of justice, equality and fraternity, and hence violate the various provisions of Constitution, particularly, Articles 14 and 15.
Many Kodava organisations opposed the PIL, contending that the exemption based on reasonable classification granted during pre-independence period is being continued. They further stated weapons in possession have to be surrendered during elections and other circumstances enumerated under the Arms Act.
FacebookTwitterLinkedinEMail