gsdp: Cm's Maiden Budget Looks To Double Gsdp By 2025 | Bengaluru News – Times of India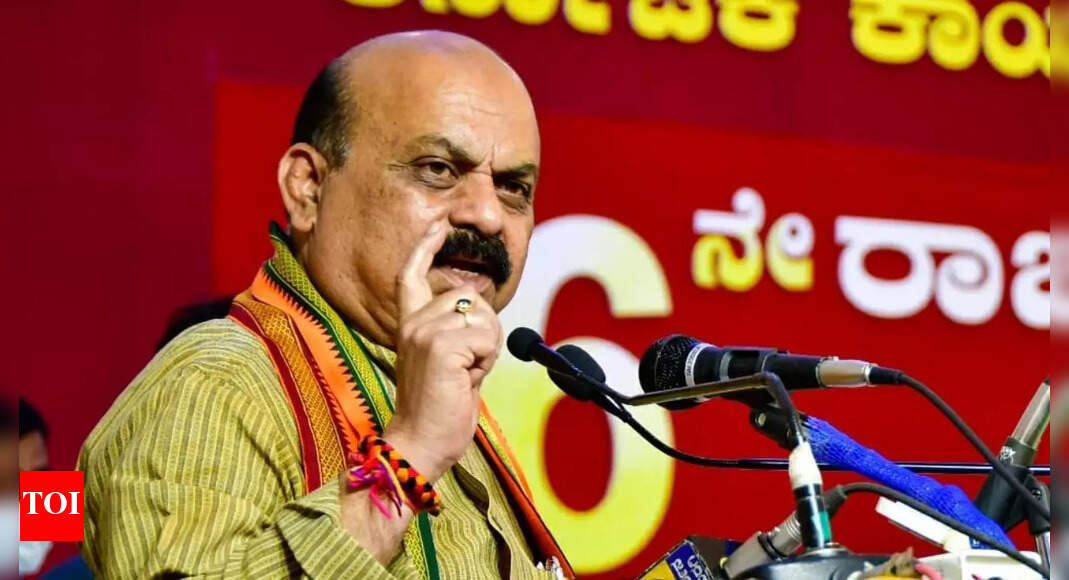 BENGALURU: Chief minister Basavaraj Bommai has set an ambitious target of doubling the state's GSDP (gross state domestic product) from the present Rs 17 lakh crore to Rs 34 lakh crore by 2025. He is likely to propose new policies to that effect in his maiden budget to be presented in March.
Experts, while seeing the potential in the state's economy, have warned the government that the target cannot be achieved unless the chief minister brings much-needed reforms in terms of revenue mobilisation, growth-oriented policies and plugging loopholes in the administration.
Officials in the CM's office said Bommai, who holds the finance portfolio, has already begun preparation for the budget for 2022-23 and is looking to propose game-changing policies to drive exponential growth in the GSDP.
"We've prepared a paper detailing the steps to be taken to make Karnataka a 500-billion dollar economy by 2025. It contains the blueprint of policies to achieve the target. The CM is likely to emphasise on this and his new ideas are going to be reflected in it," said N Manjunath Prasad, principal secretary to the CM.
Prasad said the government is looking at policies to improve the contribution of all three sectors — services, manufacturing and agriculture — to the GSDP. The focus is on the service sector and plans are afoot to ensure its contribution is enhanced from 54% to 66% in three years, he added.
The manufacturing sector will see more policies like the ease-of-doing business, while those meant for agriculture aim at increasing income of farmers. "One such policy is to establish a secondary directorate of agriculture that focuses on agriculture-allied activities. An order is expected on Monday," said Prasad.
ISN Prasad, additional secretary, finance, said the preliminary exercise of the budget preparation began in early November and data from various departments was being collected. A final discussion will be held in February.
Meanwhile, experts said serious efforts are needed in bringing reforms to the taxation policy and changing the structural administration to achieve the target. M Govind Rao, economist and former director of National Institute of Public Finance and Policy, described GST as a revenue machine and opined that states and the Centre should make use of its potential to achieve faster economic growth. "All petroleum products, liquor, real estate and services like electricity supply should be brought under GST and rationalisation of tax rates into two slabs is essential," he added.
Bommai heads a group of ministers (GoM) on GST rate rationalisation and the hope is that he will ensure consensus among the states for rate rationalisation in the GST council.
S Sampathraman, chairman of All-India Manufacturing Organisation, Karnataka Council, said the government should focus on bringing down skyrocketing prices of raw materials and manage the pandemic without curbs like lockdown. "Otherwise, the doubling of GSDP will only be a pipe dream," he said.