Government sensitive to workers' demands, says CM BS Yediyurappa | Bengaluru News – Times of India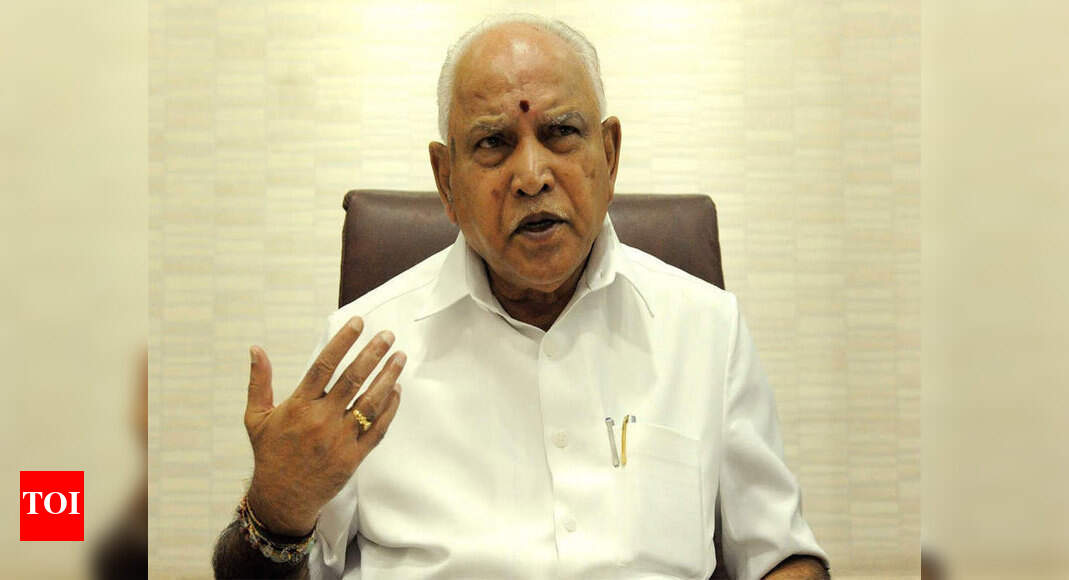 BENGALURU: Chief minister BS Yediyurappa on Friday said his government is "sensitive and positive" towards the demands of workers from state-run road transport corporations (RTCs).
Appealing to the protesters to resume work, the CM said: "You all should understand the Covid-19 situation and financial constraints and end the strike. The government will consider your demand once things improve."
To break the logjam, deputy chief minister Laxman Savadi, who holds the transport portfolio, convened a meeting with leaders of the transport corporation staff unions in Bengaluru and appealed to them to stop the strike, but in vain. Savadi said a decision on their demand — to consider them as state government employees — will be taken after discussions with the CM and representatives of RTCs' staff associations. The minister also assured that a compensation of Rs 30 lakh each to those who died while on Covid duty will be released in 15 days.
"The government is sympathetic towards your demands. But we need time to discuss and decide. So, I request you to end the strike and resume work. People have already suffered a lot due to Covid-19. Making them suffer further is not good," the minister said.
In a statement later, Savadi said the union leaders should remember that the government had paid their salaries even during the lockdown when buses did not operate. "The four corporations have suffered a loss of about Rs 3,000 crore. However, arrangements were made to pay salaries of employees. In another state, there was a pay cut of up to 25 per cent, we have paid full wages…," the minister added.