GKVK initiative brings smile back to mango growers in Karnataka | Bengaluru News – Times of India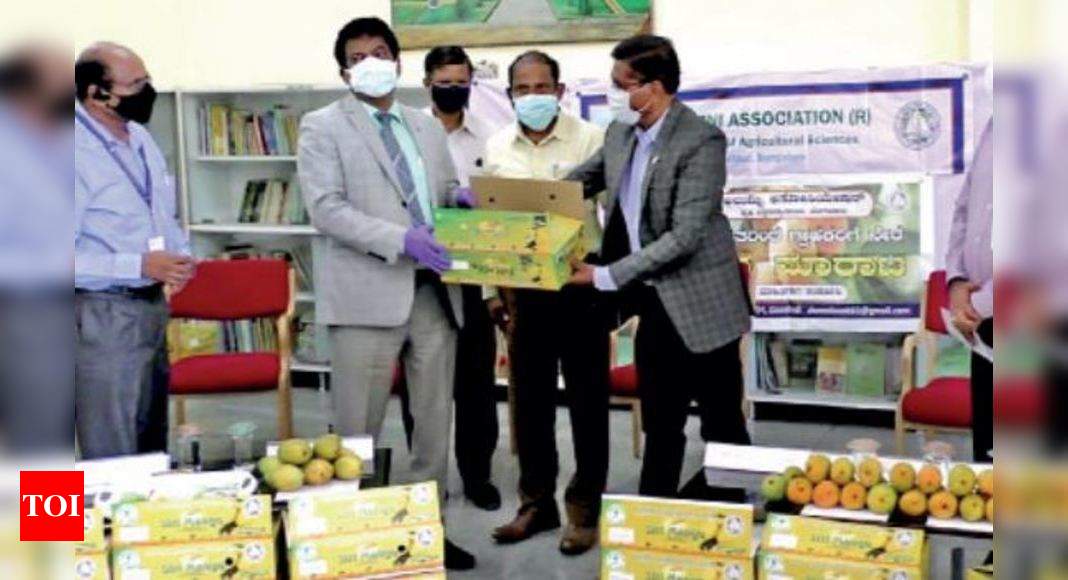 BENGALURU: The alumni of Gandhi Krishi Vignana Kendra (GKVK), University of Agricultural Sciences (UAS), has managed to cushion the impact of the lockdown on mango growers by facilitating a market for their produce. During the second Covid-19 wave, the association has helped hundreds of farmers sell at least 110 tonnes of mangoes in Bengaluru.
The Alumni Association of UAS, Bengaluru, launched the initiative during the nationwide lockdown last year as a small endeavour to help farmers in and around Bengaluru Urban district. It has now expanded to other parts of Karnataka with farmers from north Karnataka too approaching the team to sell their produce.
K Narayanagowda, president, Alumni Association, and associate director, UAS, said they initially tied up with resident welfare associations (RWAs) of Bengaluru North. "We helped farmers sell 900 tonnes of grapes and 300 tonnes of mangoes last year," he said.
During the second wave, the association has already helped at least 100 mango farmers. "Grape growers did not need help as the yield this time dropped by at least 50% due to unexpected rainfall in December," said Narayanagowda.
S Chandrashekhar, professor and head of the department of sericulture, UAS, said: "We have formed a network of RWAs and bulk buyers and hundreds of farmers approached us this year. The government needs to think on these lines to help farmers who grow other crops. The government can provide help on a much bigger scale than what we do."
Srinath BA, a farmer from Kaiwara in Chikkaballapura district, said he was anxious after the lockdown was imposed. "I had invested Rs 80,000 to grow two tonnes of Mallika and Badami varieties. Transportation and finding a market for the produce were a challenge. Some middlemen offered Rs 10,000 per tonne — a huge loss. Then, I came across the GKVK alumni association and my income doubled due to their efforts."
Shiroorappa Bisalahalli, a farmer from Mundargi taluk in Gadag district who usually sold his produce in Maharashtra, had a similar story to tell. "I had five tonnes of mangoes and feared I would suffer huge losses. There were people who offered Rs 45 per kg when the price was about Rs 200. The GKVK team sold the first tonne in an hour in Bengaluru," he said.