GenNext believes Online Gaming Enhances Life Skills – Times of India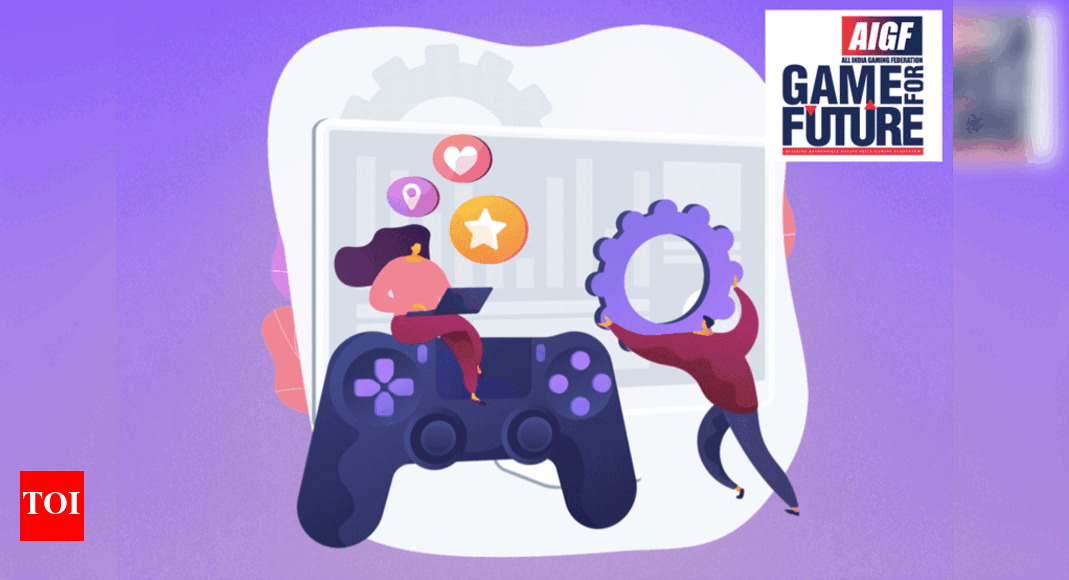 Online gaming has gained immense popularity in India over the last few years. What was earlier a hobby with people enjoying their downtime has grown into a booming industry. In 2019, the sector grew by a whopping 31% to 365 million active online gamers and, according to a report by EY, will comprehensively breach the 400-million mark by 2022. Today, India is the fifth largest online gaming market in the world and is growing rapidly to move up the rankings. Earlier this year, the All India Gaming Federation in association with the Times of India and Vijay Karnataka had organized a campaign called Game For Future. This first-of-its-kind initiative was developed to build a responsible Online Skill Gaming ecosystem in Karnataka and as a concerted effort to take on the opportunity and challenges of the burgeoning online gaming industry in India. The campaign was lively and marked with rich deliberations by leading policy and legal experts, executives from gaming platforms, and investors.
The need for a robust regulatory framework was echoed unequivocally in all discussions. While Game for Future was focused on deliberating ways to support the proliferation and growth of Online Gaming, it was necessary to understand what gamers themselves thought of online gaming and the impact it had on their lives. To this end, AIGF commissioned a study of 2,400+ gamers across India to ascertain what they felt was the value of online gaming in their life. Gamers across 11 cities in the country were asked about their perceptions around online gaming.
The AIGF study revealed that 76% of all gamers believed an individual develops strong analytical ability through gaming as it is necessary to assess the best way to win a game. Gamers contended that reflexes (65%), and strategy and logic (68%) were the most important skills for excelling at a game followed closely by determination (53%) and understanding risk and return (52%). It was also interesting to see that over 57% felt that online gaming had a greater impact on developing life skills than spending a full day at work. Fifty percent believed that they can be more honest and true with other gamers whom they are playing with than with co-workers. This corresponded with the finding that gamers in the Gen Z (43%) and millennial generations (41%) believe that friendships made online between gamers can be as meaningful as real-life friendships.
Commenting on the findings, Roland Landers, CEO, All India Gaming Federation, said, "Varied skills like critical thinking, creative thinking, and decision making and problem-solving are essential for one's growth in life. Through this research, we sought to understand whether consumers genuinely realise the value of mobile gaming. This study has helped us conclude that gaming is a way to collaborate, engage, and it is becoming a sector where people want to build their careers."
There is a perception amongst gamers that online gaming is not just a pastime but a meaningful activity with a positive impact. The survey found that online mobile gaming has a much deeper penetration in India's tier-2 towns and cities.
Ninety nine percent of gamers in Lucknow play online games on the mobile phone – the most for any city
More than half (53%) of gamers in Patna believed one's top motivation to play online games is engagement; they like interacting with other online gamers – the highest for any city
In Kolkata, 52% agreed that they develop strong analytical skills by regularly trying to assess the best way to win a game by playing online games. This percentage is higher in Pune with 56% gamers agreeing to the same.
Fifty three percent of gamers in Pune agreed that one can learn many practical life skills through online games as they would in a whole day in the office
Landers added, "The study underscores that online gaming has a profound effect on gamers across the country. Given the rate at which online gaming on mobile has been witnessed in our study (70%), we can contend that the mobile gaming market will undoubtedly grow at a blazing pace."
Just as the deliberations in the Game for Future campaign had found that online gaming needs to be regulated for its prosperity, this study shows us that online gaming is being viewed positively and holistically. The government coming up with guidelines for online gaming will help millions of gamers enjoy online gaming and make India the largest market for the sector in the world.
Disclaimer: This article has been produced on behalf of Times – Red Cell by Mediawire team.