Ganja seized, seven peddlers held in Karnataka | Hubballi News – Times of India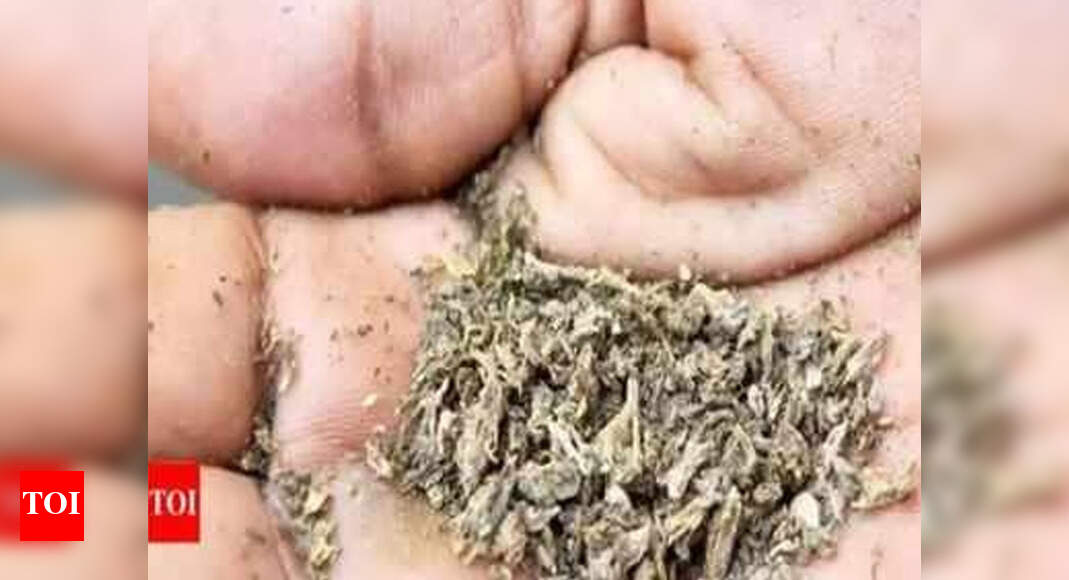 HUBBALLI: Gajendragad police have arrested five men on charges of growing ganja and selling it illegally.
The accused are Irappa Rathod, Wasim Bangargundi, Veeresh Pudur, Veeresh Dyavankondi, all residents of Gajendragad town, and Shivakumar Betageri, a resident of Gadag. About 470gram of ganja powder and 1.4kg of ganja plants have been seized from them. Police said 470gram ganja powder is worth Rs 94,000, while the plants cost Rs 10,000.
Acting on a tip-off, police raided Irappa's field and caught him with the banned crop, after which he confessed to selling the crop to the other accused.
The raid was led by DSP Shivanand Katagi of Nargund sub-division, Ronn circle police inspector Sunil Savadi and Gadag PSI Gurushant Dashyal.
Meanwhile, Kalghatagi police seized 500gram ganja and arrested two men near Galgingatti Cross on Friday evening.
The accused are Mahadev Shilikyatar, 25, Shankarappa Shillikyatar, 45, both residents of Shinganhalli village of the taluk.