From rank outsiders to ideal wards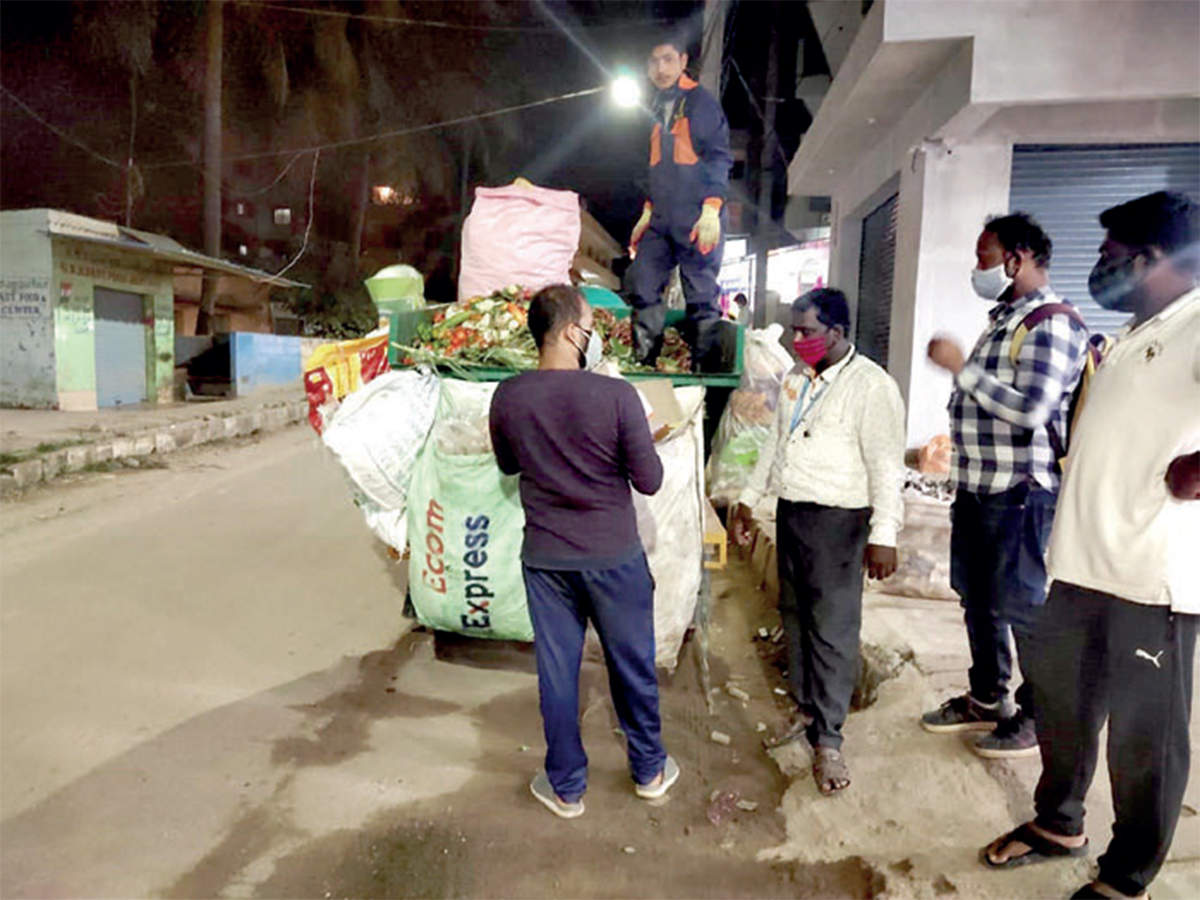 How two wards went from bottom of the table to 1st and 3rd positions in solid waste management

Two wards, Mangammanapalya (190) and Singasandra (191) which were at the bottom of the table for waste segregation have raced up to the top, thanks to the coordinated efforts of citizens,
the Bruhat Bengaluru Maha­n­agara Palike
and the
garbage contractor
.
Residents of Mangammanapalya and Singasandra realised that trash was being dumped on the road at night by some residents and street vendors. So they did three things to fix the problem – studied the situation, educated the residents and provided a solution.
Their efforts have paid off and in the BBMP per formance rankings
(for wet waste segregation) announced for October 2020, Singasandra has secured the 1st rank while ward Mangammanapalya has secured the 3rd rank.


This is how they did it

Shankar S, a volunteer from Singasandra ward said, "With the help of a survey, we found that roadside sellers were dumping garbage on the streets at night. A few people would also take out their trash at night. So along with the BBMP and the garbage contractors, we decided to start night collection of garbage. The contractor deployed two auto tippers for this and the street vendors agreed to hand over garbage between 8 pm and 10 pm."
A volunteer said that the BBMP should replicate this model at KR Market and Russell market too.
Shankar added, "We intensified efforts to educate people about waste segregation, and along with pourakarmikas, identified houses which did not segregate waste."

Another volunteer said that their next move would be to follow the HSR layout model, where trash would be examined to see if there are any clues to trace who was dumping it. If they found an address or a clue, they would contact the residents who had dumped the garbage, and educate them.
D Ranadeep, BBMP's special commissioner (solid waste management) said, "These two wards were chosen under the new tendering process and a new contractor joined hands. With the support of residents like Dr Shanti Tummala and citizens' efforts, there are zero black spots now. This was possible due to the coordinated efforts of the residents, the service provider and the BBMP."

BBMP officials said citizens' support will go a long way in making Bengaluru a trash-less city.