Framing of charges in Gauri case adjourned till Saturday | Bengaluru News – Times of India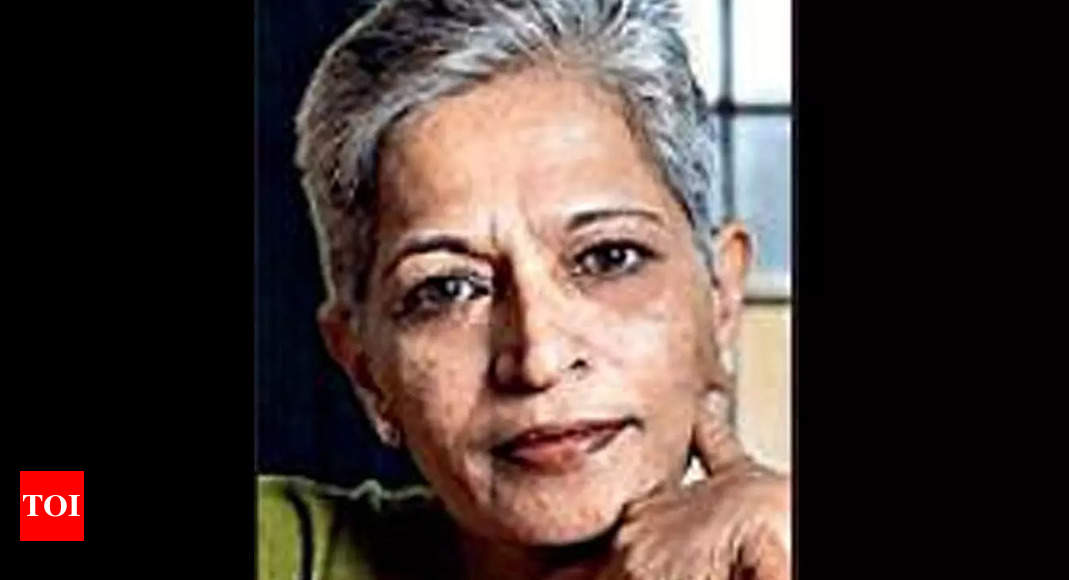 BENGALURU: A special court for the Karnataka Control of Organised Crimes Act (KCOCA) that was hearing the case on the murder of journalist Gauri Lankesh has adjourned the framing of charges against the suspects to October 30.
The Special Investigation Team (SIT) probing the case had identified18 suspects and managed to arrest 17, including the alleged mastermind Amol Kale, shooter Parashuram Waghmare and Ganesh Miskin, who rode the motorbike on the night of killing.
The 17 have been booked under different sections of the Indian Penal Code and under KCOCA.
Special public prosecutor S Balan told TOI that the accused were produced by videoconference. "The accused are lodged in different prisons in the state. After hearing them, the court announced that it will frame the charges on Saturday," he said.
The charges will be framed on all the 17 accused.
Last week, the Supreme Court reversed the Karnataka high court decision of quashing the KCOCA charges against one of the accused arrested — Mohan Naik (accused number 11) — citing that Naik was not chargesheeted for his role in an organised crime syndicate before.
Reversing the order, the Supreme Court had observed that it is the role of the crime syndicate that should be considered and not the individual case.