Flight diverted due to poor visibility at Hubballi airport | Hubballi News – Times of India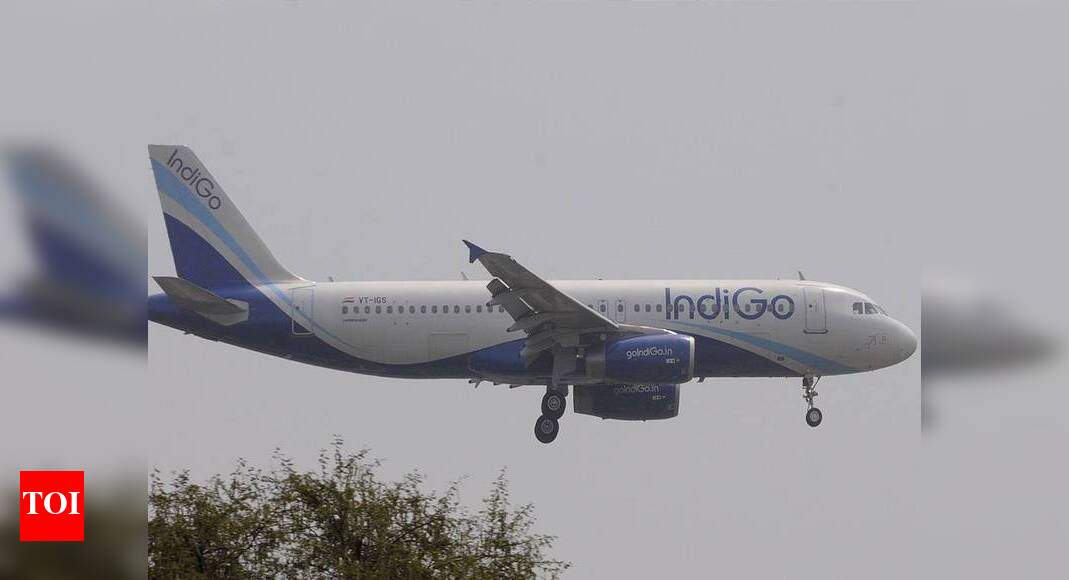 HUBBALLI: Due to poor visibility at Hubballi airport, an Indigo flight landed after hovering in the sky for over an hour.
The ATR 72 flight with around 40 passengers including former Union minister Anantkumar Hegde on board flew from Bengaluru at 7.50 am and it was to land at 8.55 am and it landed at 10.24 am because of bad weather, said sources in the airport.
Hubballi Airport Director Pramod Kumar Thakre told TOI "It was a normal phenomenon, nothing to panic, flights hold landing due to bad weather. The visibility was low, the aircraft after hovering for around one hour landed safely."
Sources told that the Flight 7162 landed safely, the pilot waited for improvement of visibility, if it was not possible the flight could have landed at nearby another airport. The flight flew back again to Bengaluru at 10.44 am, added the sources.
Two flights could not land due to bad weather in
Kalaburgi
Two Kalaburgi bound flights from Bengaluru could not land at Kalaburgi airport because of the bad weather.
Kalaburgi Airport director S Gnaneswara Rao told TOI: "One Star Air Flight 0G117 having 40 passengers on board flew back to Bengaluru again after holding for around 30 minutes for landing here. The weather was bad and the flight hold for almost 30 minutes but the weather situation did not permit the aircraft for landing And it will not be coming back again."
Another flight of Alliance Air A 9I509 was unable to land. It hovered around 40 minutes waited for improvement of weather and visibility but the condition did not improve, the flight landed at Rajiv Gandhi International Airport in Hyderabad. "The flight likely to fly from Hyderabad and it may land here in the evening. We are waiting for updates," he said.
Alliance Air, an ATR -72 flight has 50 passengers on board was scheduled to land at Kalaburgi airport at 11.30 am.