Fish prices in Karnataka soar despite fresh produce being unavailable | Mangaluru News – Times of India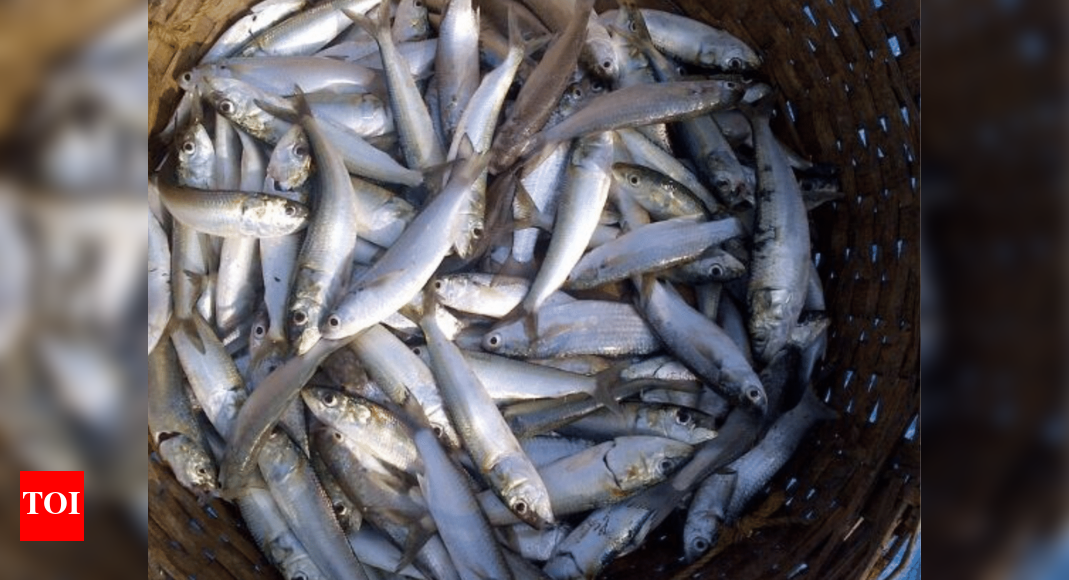 MANGALURU: In these unprecedented times, a food staple of the coast, mackerel's price skyrocketed from Rs 420 to Rs 500 a kilo.
Premium fish like seer's price has gone up to Rs 1,100 a kilo, so has the price of white pomfret. In spite of paying these high prices, the fish produce is not sea-fresh. They arrive here after a 36-50 hour journey from the east coast of India – Andhra Pradesh or Tamil Nadu – by trucks.
With the fishing ban in force for 60 days from the beginning of the month, the prices of fish usually see a 20%—30% rise from the rates that were prevailing during the fishing season. But this year, the prices have seen a serious spike.
Last monsoon during the ban period, the price of mackerel was about Rs 300 a kilo, but this time it has gone up to Rs 420- Rs 500 a kg, depending on where it is bought. But the prices of sardines, another food staple, is almost the same as last year hovering at Rs 250 a kilo.
Sadiq, a fish seller, said this season the majority of the fish is coming from Tamil Nadu, especially Thoothukudi (formerly Tuticorin), and Andhra Pradesh. While Andhra mackerels are smaller and do not have the same kind of taste as Tamil Nadu mackerels, the demand is high and so is the price. While Andhra mackerel is sold at Rs 360 per kg, Thoothukudi mackerel is sold at Rs 420 per kg.
Also though one gets cultured prawns throughout the year and are cheaper at Rs 300 per kilo, sea prawns cost Rs 280 to Rs 460 per kilo depending on size. "Bigger the size, higher the price," said Sadiq adding seer and white pomfret cost anything higher than Rs 800- 900 per kilo.
"We get two boxes each of sardines and mackerel, each box weighing 30 kg, and little remains at the end of the day, said Sadiq indicating the demand for fish in this part of the state.