Farmer suicides in Karnataka at 25-year low due to good rain | Bengaluru News – Times of India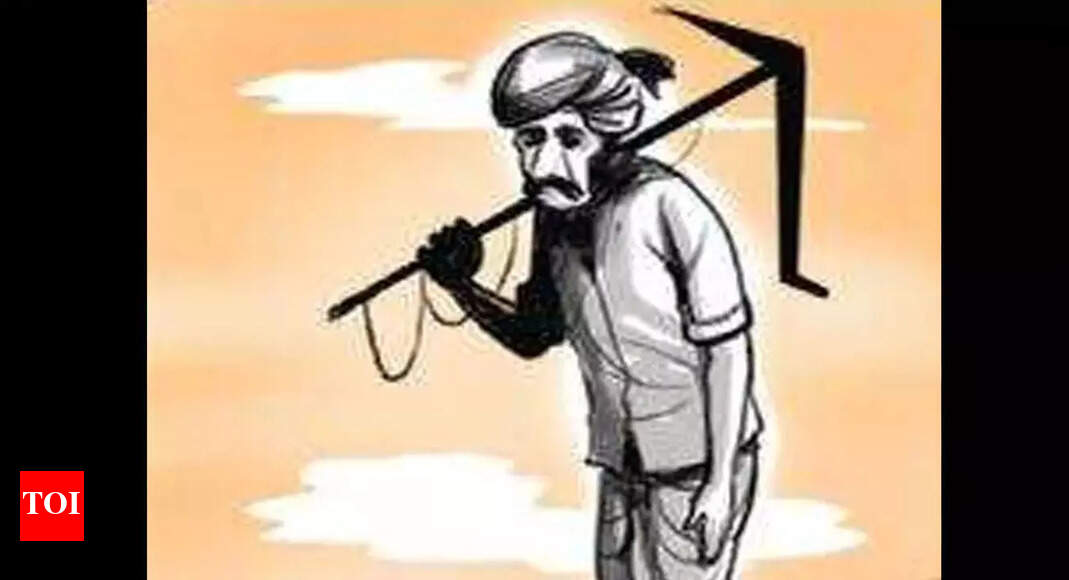 BENGALURU: The number of farmers dying by suicide in Karnataka is at a 25-year low with copious rain — enough for good yield and not too much to cause floods — coming to the rescue of farmers in the past couple of years. The government attributes the dip in deaths to complementary farmer-friendly policies by the Centre and state.
From 1997 to 2021, the state has seen 47,871 farmers' deaths by suicide. Data from the agriculture department shows that between 1997 and 2019, the number of deaths in a year has been more than 1,000, breaching the 1,400 mark barring one year.
In 2014, the state saw 768 such deaths. In 2020, the state recorded 766 deaths, of which the government has accepted 583 as genuine and some cases are under investigation. Up to October of 2021, there have been 202 deaths with 99 having been accepted and the remaining under investigation.
Long-standing issues remain unsolved, say farmer leaders
A break-up shows the highest number of deaths — 11,229 –were reported between 1997 and 2001; followed by 10,839 between 2007 and 2011; and 10,000 plus from 2002 to 2006.
In the five years since 2011, deaths dipped by 30% with 7,694 reported cases between 2012 and 2016. The least number of deaths — 7,525 — have been reported between 2017 and 2021 thanks mostly to the past two years.SR Umashankar, principal secretary, agriculture, said: "Good monsoon has been of great help. Our department has initiated programmes that have benefited the farmers."
Farmer leaders told TOI that several long-standing issues continue to push farmers to death. KS Sudheer Kumar, state general secretary, Akhanda Rajya Raitha Sangha, said: "We're lucky that the numbers have fallen. From lack of good price for our yield to flood management and improper procurement and implementation of schemes, the government has not done enough to prevent farmer suicides."
Rajendrakumar Kataria, secretary, horticulture, sericulture and transport at present but handled agriculture in 2020, said: "Other than some central schemes, the state has taken a lot of initiatives to help farmers. We started giving money for micro-irrigation where there's water shortage, launched crop survey and insurance, started issuing early warning through SMSes, and making pesticides and fertilisers available in time. Earlier, procuring fertilisers from the Centre on time was an issue."
The government has 65 lakh farmers on its database. Constant communication is carried out through SMSes about schemes.