Exclusive Covid care center for women in Mysuru a big hit | Mysuru News – Times of India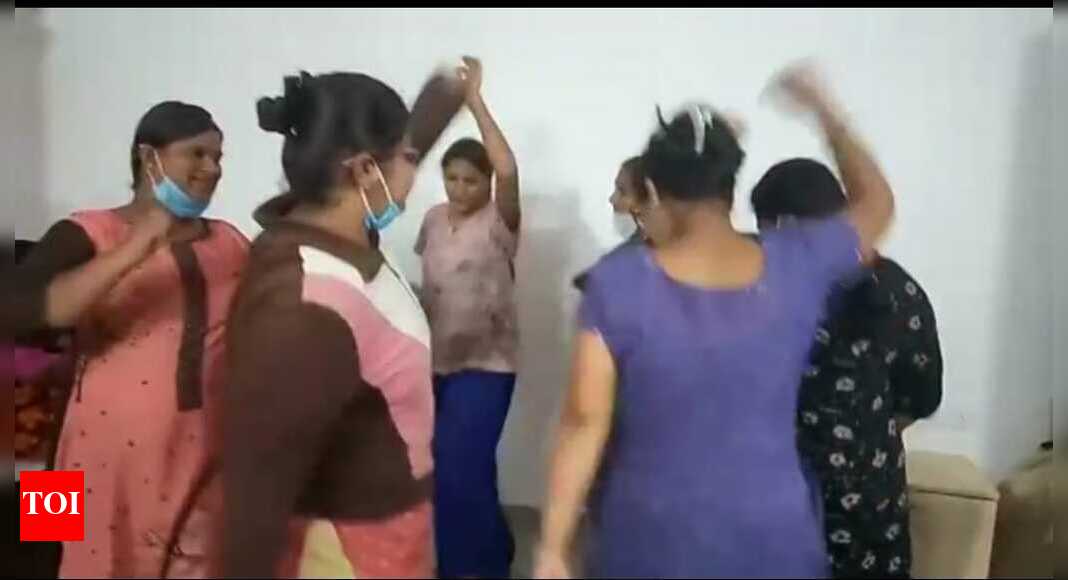 MYSURU: The first women exclusive women's Covid Care Center (CCC) started on June 2 at the International Youth Hostel building in Gokulam II stage is now a big hit among the women patients including those who have children below ten years.
This 64 bed capacity free CCC has been developed in line with the Public Private Partnership (PPP) which is the first of its kind experiment in the entire state. Now the charitable trust which is managing the center decided to continue this center till the third wave if necessary.
According to the authorities, this CCC launched by the district administration and managed by the Asha Kirana charitable trust is always full since its inauguration.
This center was inaugurated by former Mysuru DC Rohini Sindhuri. It was set up to ensure that women Covid 19 patients will remain in CCC for better medical care after the findings that many young women are succumbing to the Covid 19 infection in home isolation. To ensure that women will feel free to get admitted in the CCC, this center was made an exclusive CCC for women.
Presently medical, and para medical support is provided by the Asha Kiran trust to the CCC while several voluntary organisations, Mysuru City Corporation (MCC) are also joined hands in this experiment.
"To ensure that young children of women patients will not miss their mothers, children below 10 years old are also allowed here. Our physicians Dr Sudhir and Dr Sriram make two rounds everyday in this CCC. Pediatrician Dr Shayam Sarvode does one round to look up for children," explained KS Gururaja Founder Trustee, Ashakirana. "We will continue even for a third wave if necessary," he said.