EV Policy Karnataka: E-bike taxis can ply in Karnataka; flat fares for 5km and 10km | Bengaluru News – Times of India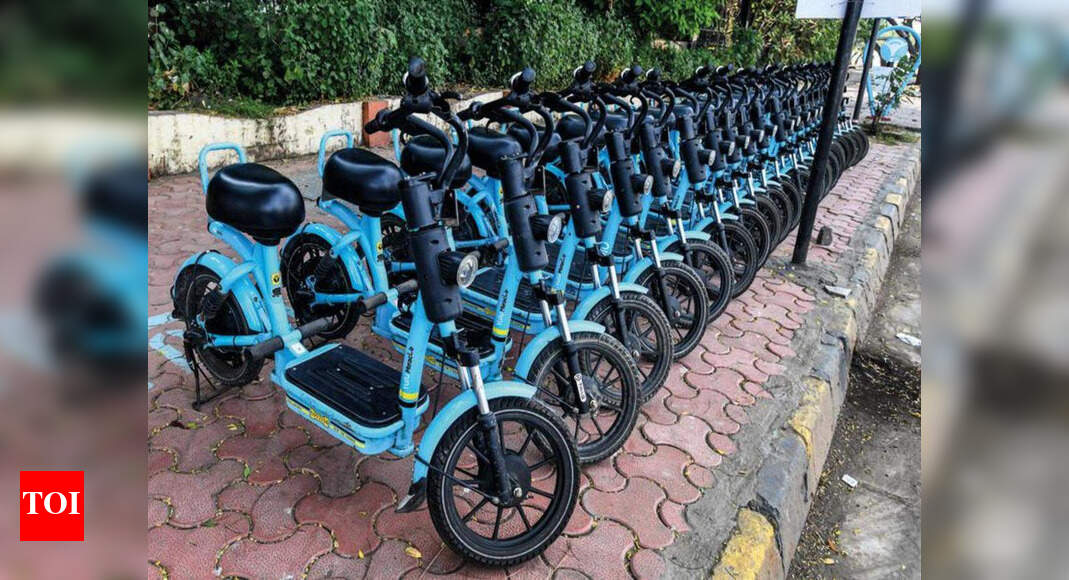 BENGALURU: The government on Wednesday unveiled a new policy to introduce electric bike taxi services in all major urban centres in the state, including Bengaluru, Hubballi-Dharwad, Mysuru and Mangaluru.
Chief minister BS Yediyurappa released comprehensive guidelines for operation of the vehicles. "In cities like Bengaluru, allowing e-bike taxis will not only help ease traffic congestion, but also reduce pollution and provide the public an economical option to travel short distances," the CM said. The policy came into effect from Wednesday.
Yediyurappa had announced in his 2020-21 budget that they will come out with a policy to introduce e-bike taxis after some aggregators like Ola, Uber and Rapido tried to introduce bike taxi services in the city by attaching personal motorcycles of riders (white-board vehicles) in the absence of guidelines.
As per the rules, aggregators interested in operating e-bike taxis have to obtain a licence in each city. Other than aggregators, the policy will also allow individuals to register e-bikes as taxis to earn a livelihood. They will be allowed to attach the vehicle with an aggregator or operate independently. The rules allow pillion riders (customers) to book e-bike taxis to travel only for distances up to 10km. Motorcycles running on fuel won't be allowed to operate as bike taxis.
Licence for 5 years
The government announced two flat fares will be fixed for the taxis, one for up to 5km and another for above 5km and up to 10km. The rules say any person above the age of 15 can book e-bike taxis.
Once registration is done, antecedents will be verified by the local police station and a licence will be issued for five years. The security deposit for each bike, while obtaining a licence, is Rs 5,000 and needs to be paid at the local RTO. However, individual licensees can be exempted from the deposit.
The e-bikes will have the colour specified by the transport commissioner and the words 'bike taxi' painted on both sides of the vehicle, with white plates on the rear and front bearing the same words.
The name and phone number of the driver should be affixed on to the e-bike. The vehicle needs to be fitted with GPS if the company has more than 50 bike taxis. Feeds will be shared with law enforcement and administrative authorities whenever required.
Rapido welcomed the new policy and its co-founder said: "We appreciate the Karnataka government's decision to let e2W register as a commercial bike taxi. This is a long-awaited step in the right direction and will help people utilise their well-earned assets to earn a livelihood. We are in talks with the government to consider regular bikes as taxis and hope to see a similar development on this front too."