Enrolment in higher education improves, Karnataka still trails neighbours | Bengaluru News – Times of India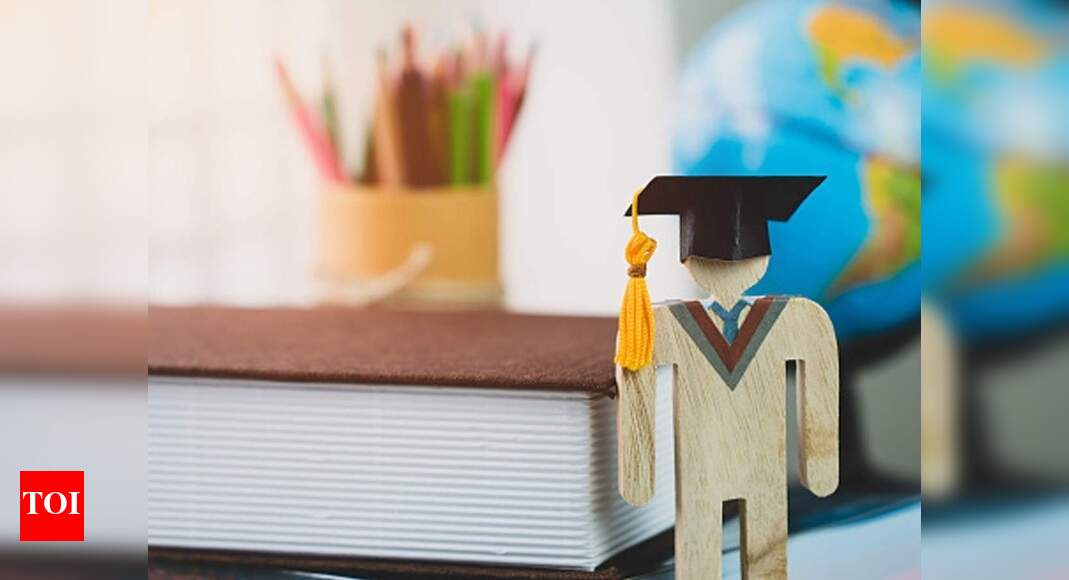 BENGALURU: The gross enrolment ratio (GER) in higher education rose to 32% in Karnataka in 2019-2020, against 28.8% in the year before that, but the state continues to lag behind its neighbours, especially Tamil Nadu and Kerala which are far ahead.
GER is a statistical measure used to determine the percentage of students enrolled in different levels of education from the total population of the corresponding age group.
The All India Survey of Higher Education released on Thursday showed the GER among girls in the state was 32.7, against 31.2 in boys.
While Karnataka's GER is higher than the national figure of 27.1% in the 18-23 age group, it ranks 15th among other states and UTs. The highest GER is in Sikkim, at 76%. Karnataka's neighbours are ahead: TN (51%), Kerala (39%), Telangana (36%), AP (35%) and Maharashtra (32.3%).
Karnataka a higher education haven for students from abroad
Karnataka has been the laggard despite having the third highest number of colleges in the country (4,047), after Uttar Pradesh (7,788) and Maharashtra (4,494). It also has the highest college density: 59 colleges per lakh eligible population in teh 18-23 age group. Interestingly, the state established the highest number of new colleges in 2019 — 181 — and 18 of them were in the government sector, but the enrolment is below that of many other states.
"In order to increase GER, we follow a push strategy now: we increase colleges and seats. But what we need is a pull strategy, we need to attract students to education. We need to offer flexibility in the courses as one size doesn't fit all," said academician MK Shreedhar.
"In Tamil Nadu, the infrastructure is better utilised with a robust shift system. They thus produce more graduates. We also need a transformational change, that we hope to bring about with NEP," said a Karnataka State Higher Education Council official. "Also, we need to focus on holistic education and employability, with focus on vocational courses and development of soft skills that lead to more placement opportunities. Only then will we have more students joining college."
Lingaraju Gandhi, vicechancellor of Bengaluru City University, said, "When the Rashtriya Uchchatar Shiksha Abhiyan (RUSA) was introduced, Karnataka was one of the states that utilised the funds to a maximum. While the demand in general education grew, we increased our intake capacity in existing institutions and also built more. From 18 universities 10 years ago, we have around 60 now. However, we still have a long way to go."
For students from abroad, Karnataka continues to be a higher education haven. With 10,231 foreign students, Karnataka has double the numbers of Uttar Pradesh (5,089), Punjab (4,966) and Maharashtra (4,599). Karnataka also has the third highest number of hostels in the country, after Maharashtra and Tamil Nadu.
Surprisingly, despite the years-long recruitment freeze in colleges and universities, Karnataka's pupil teacher ratio is at an envious 15, one of the best in the country. It has the highest number of students enrolled in nursing courses with 55,338 students, followed by Uttar Pradesh with 54,933 students and Maharashtra with 37,111.