embo: 4 B'luru Scientists Now In European Network | Bengaluru News – Times of India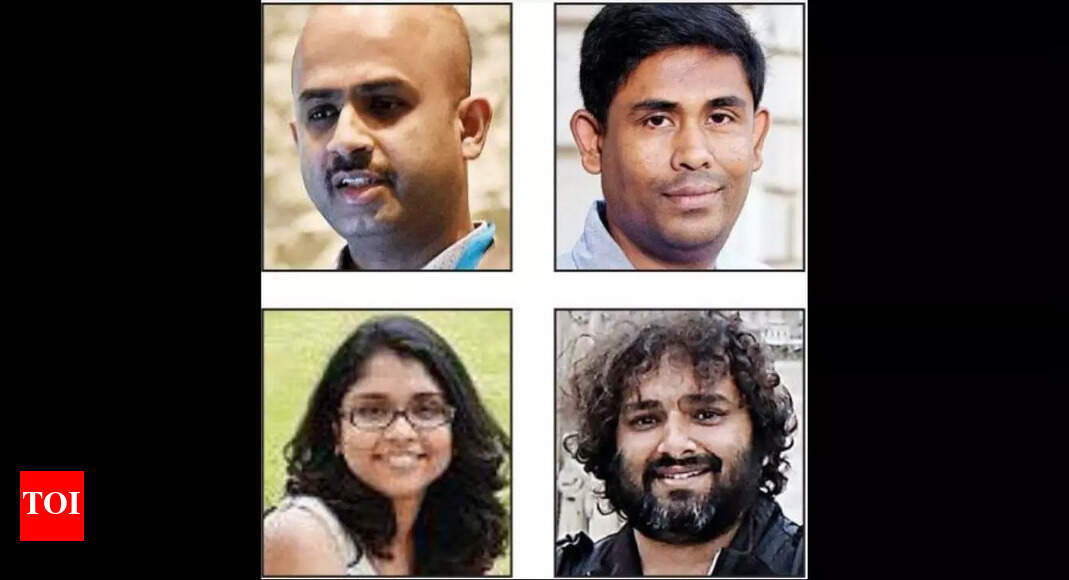 BENGALURU: The European Molecular Biology Organisation (EMBO), a group of more than 1,800 leading researchers promoting excellence in life sciences in Europe and beyond, said eight group leaders selected as its global investigators will join its ranks from January.
Four of them — Indian Institute of Science's (IISc) Sandeep Eswarappa (department of biochemistry), Srimonta Gayen and Ramray Bhat (department of molecular reproduction, development and genetics), and Hiyaa Ghosh from National Centre for Biological Sciences — are from Bengaluru. They will be members of EMBO global investigator network for four years and will have access to funding for many networking and training activities.
The other four researchers are Brandon Morinaka from National University of Singapore, Wee-Wei Tee from the Institute of Molecular and Cell Biology, Singapore, Hsu-Wen Chao from Taipei Medical University and Ming-Jung Lin from Academia Sinica, Taipei.
While Eswarappa's research focuses on "translation, the process of making proteins from messenger RNAs by deciphering the genetic code," Bhat's project focuses on "understanding the mechanisms by which cancers of the breast and ovary undergo metastasis".
Gayen's group will strive to further understand the mechanism of epigenetic regulation of gene expression during early mouse and human development, through the lens of X chromosome inactivation, genomic imprinting and random monoallelic autosomal gene expression. Hiyaa's project will be on regulation of homeostasis (a self-regulating process by which biological systems tend to maintain stability) and neuro-inflammation in the mammalian brain.
"EMBO global investigator network supports life scientists who have an excellent track record and have been group leaders for at least one but less than six years. They must carry out research in an EMBC associate-member state (currently India and Singapore) or in a country or territory covered by a cooperation agreement with EMBC (currently Chile and Taiwan)," IISc said in a note.
The global investigator network was launched in 2019 and the applicant success rate this year was 21%, EMBO said. The next application deadline is June 1, 2022.