Eating out to bite more: Bengaluru hotels to up food prices on rising cost | Bengaluru News – Times of India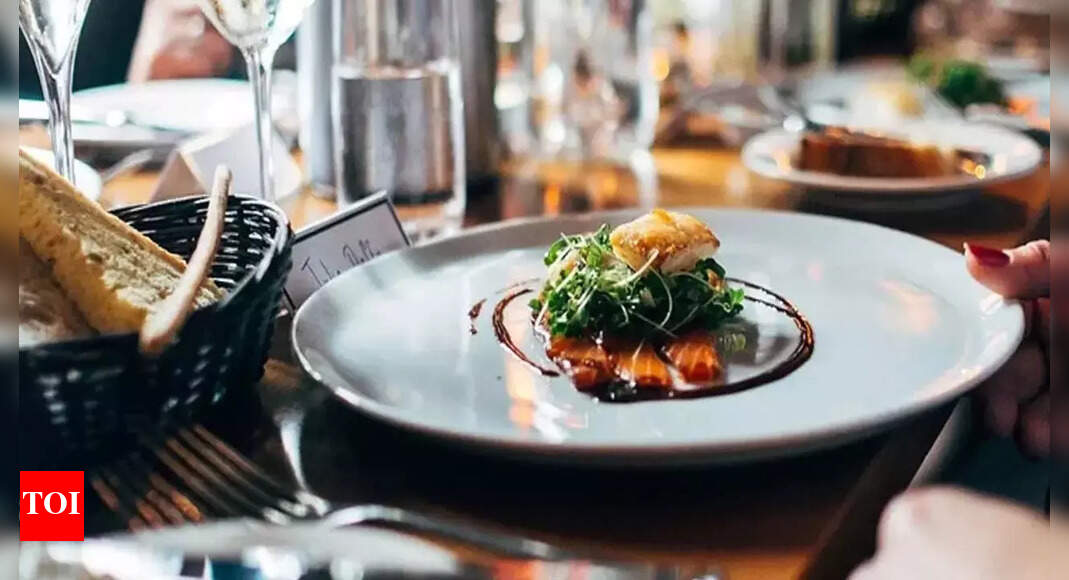 BENGALURU: Eating out will become costlier, especially in Bengaluru, after Deepavali with hoteliers deciding to hike prices of food and beverages following the rise in fuel prices and commodities.
The prices of commercial LPG (liquefied petroleum gas) was hiked from Rs 1,794 to Rs 2,064 per 19-kg cylinder.
The price of cooking gas has gradually increased from Rs 1,160 in March 2020 and this is eating into profit margins of restaurants and hotels. A restaurant with a daily turnover of Rs 50,000 needs, on an average, at least three cylinders every day.
The skyrocketing price of diesel has pushed prices of commodities, including foodgrains, vegetables and edible oil in the past year for various reasons.
"All hoteliers are forced to hike the price of food and beverages at least by 10%, if not more. We'll decide about it later this month and the new rates will be rolled out from December," said PC Rao, vice-president, Karnataka State Hoteliers' Association. About 60,000 hotels, including dine-in and finedining restaurants, are affiliated to the association. There are over 10,000 darshinis across the state, 6,000 in Bengaluru alone.
Assn urges Centre to cut GST on LPG
All these hotels, apart from food and beverage outlets in shopping malls, have decided to hike prices of items on their menus and are waiting for the association to decide the modalities of implementation.
"The hike in commodity prices is a deterrent. Even as footfalls are gradually increasing in malls, there is no other option to increase prices," said BJP MLA Uday Garudachar, owner, Garuda Mall.
The association urged the Centre to reduce the GST rate from 18% on commercial LPG to 5% on par with domestic LPG, apart from demanding that rising prices be controlled.
Rameshchandra Lahoti, chairman, Agricultural Produce Market Committee Federation, Yeshwantpur, said the increase in diesel prices has resulted in rise of freight charges of commodities through trucks by 60 paise per kg at the wholesale level and this pushes up retail price by Re 1 at least.
Raghavendra Padukone, owner, By Two Coffee chain of restaurants, said overheads of hotels has increased because of the hike in building rent and salaries of employees, apart from rise in commodity prices.
"Hotels, on an average, have a profit margin of around 15% and it's been almost neutralised by the hike in commodity prices, rentals, salaries and other overheads. Inevitably, hoteliers have to hike food and beverages prices by at least 20% to make the business viable. However, we plan to hike prices moderately," said Padukone.