durga puja: Bengaluru: Durga Puja idols should be less than 4 feet tall | Bengaluru News – Times of India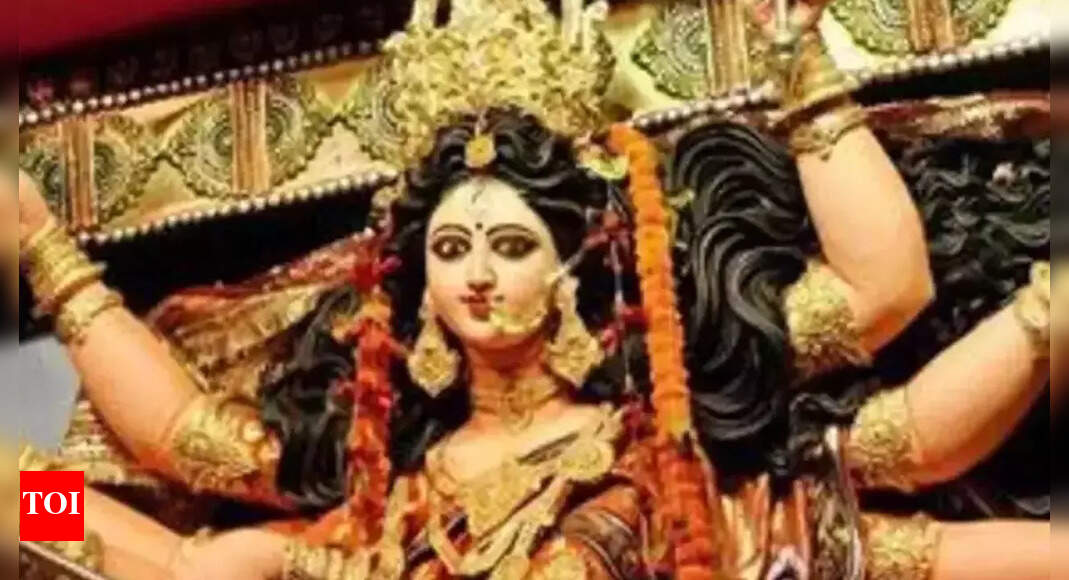 BENGALURU: While the festive season spreads cheer, BBMP issued guidelines for those celebrating Durga Puja. Only one idol can be installed in every ward and they should not be more than 4ft in height. Idols should be sanitised thoroughly before installation.
Associations organising the puja should ensure that not more than 50 people are allowed at a time during prayers, not more than 100 at a time during darshan and a maximum of 10 members during Debi Boron or Visarjan. All safety precautions, including mandatory thermal screening and sanitisation of all visitors, must be taken. Sanitiser bottles must be placed in multiple places at the venue. The order also states chairs, tables and floor should be sanitised at least four times a day and safety norms for Covid-19 must be displayed at the premises.
Rudra Shankar Roy, one of the main organisers of the Bengaluru Durga Puja Committee, said, "We're absolutely fine with the guidelines. We understand it has done its bit and now we have to do our bit and manage venues with all precautionary measures. It'll definitely be different but we understand why." The association has to ensure Covid-appropriate behaviour at all time inside the venue.