Drug dealers knew about CCB raids in Bengaluru two months ago | Bengaluru News – Times of India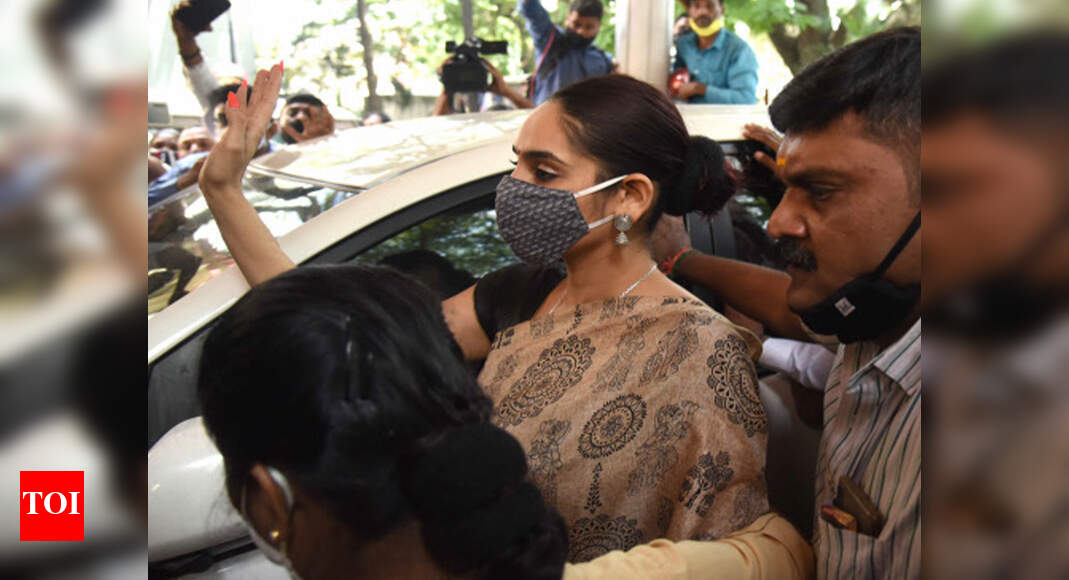 BENGALURU: Drug-peddlers probably had a heads-up two months ago about police raids, which opened up an alleged network of suppliers and consumers in Sandalwood and Bengaluru's swish partygoers.
Documents filed by Central Crime Branch (CCB) sleuths before the court in connection with the drug racket threw up this startling revelation. One of the accused named in the FIR had been tipped off by his police sources about "big-time tracking" by cops at the behest of joint commissioner (crime) Sandeep Patil.
Police told the 31st ACMM court this while seeking actor Ragini Dwivedi's custody. It's not clear who tipped them off while raising suspicions of information leaks within the police department. The remand petition quotes a June 23 message between Prashanth Ranka, accused No. 4, and Ravi Shankar, the RTO official held in connection with a narcotics case dating back to 2018. It doesn't attribute individual messages to any one of them.
"…Don't call to peddlers (sic)," one message reads, eliciting a reply: "Nope not having it firm long time (sic)." The conversation then moves on to other queries. One message says "big time tracking is going on," while another says "Sandeep Patil sir." Then, one says: "came to know yesterday from sources (sic)," and the other thanks him.
Cops reproduced an April 12 chat between Ravi and Loum Pepper, a peddler from Senegal held last week, in which Ravi requests for "less than 1gram," and Pepper replies it would be 1gm as it was in "rock form".
No clarity on drugs
Police don't elaborate which drug is being referred to. In another conversation (on June 16), Ravi's message to Pepper reads: "Get a very very good stuff," while another one says: "2G Celebrity stuff (sic)." Again, there's no clarity on the drug Ravi was allegedly trying to procure.
Sources said police are trying to find the source who tipped off Ravi or Ranka. "We've not ruled out an internal leak," an official said. The department was silent on why it has not yet named Ravi Shankar as an accused in the current case though he has provided a lot of information about it.