Dog escapes from leopard's clutches in Dakshina Kannada | Mangaluru News – Times of India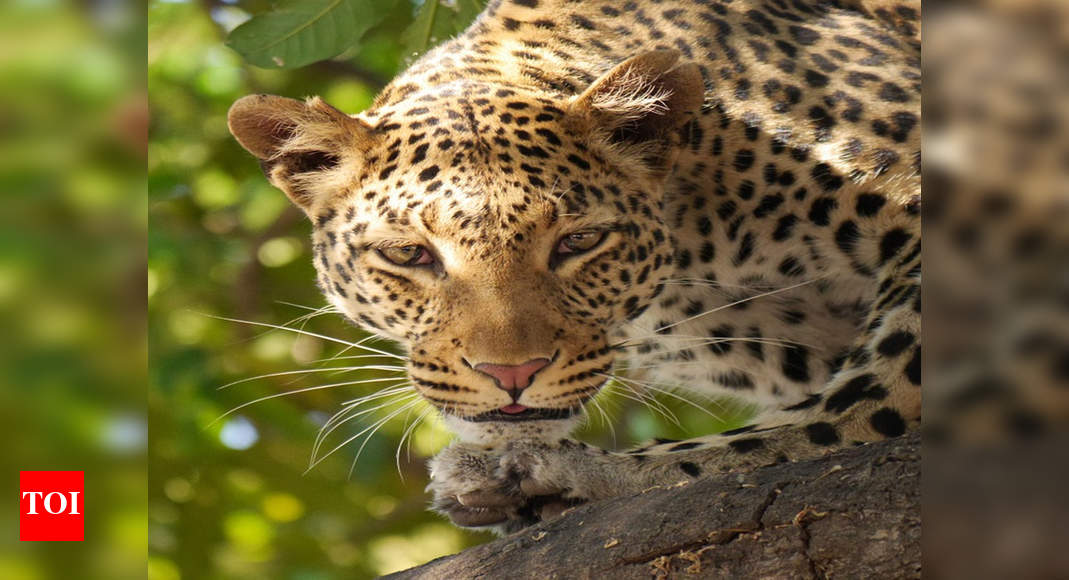 MANGALURU: Seven-year-old Tommy spent nearly 20 minutes in the jaws of death as a leopard, clutching the pet by its neck, sprinted away a little before Thursday midnight in Dakshina Kannada. The leopard accidentally dropped the prey, and the dog scampered back to its safe turf in the house of Sathish Kotian of Padukoanje, in the Moodbidri forest range limits.
Sathish, a hotelier, has been living in the house for nearly 20 years and this is the first instance of a leopard sighting near his house. Manjunath Ganiga, deputy range forest officer, Moodbidri, said the incident was reported from near Padukonaje government school around 11.20pm. "CCTV footage from Sathish's house shows the leopard stealthily entering the frontyard and approaching the sleeping dog. It digs its teeth into the dog's neck before walking away with its prey," he said.
Sathish said the leopard returned to his house at 11.42am (as per CCTV footage) looking for the dog that it lost while carrying it away. But the frightened dog returned to the sit-out of the house only by 2.30am after wandering about in a hilly track. The dog has since been treated.