Docs Ok With Raising Age Formarriage, But Not Activists | Bengaluru News – Times of India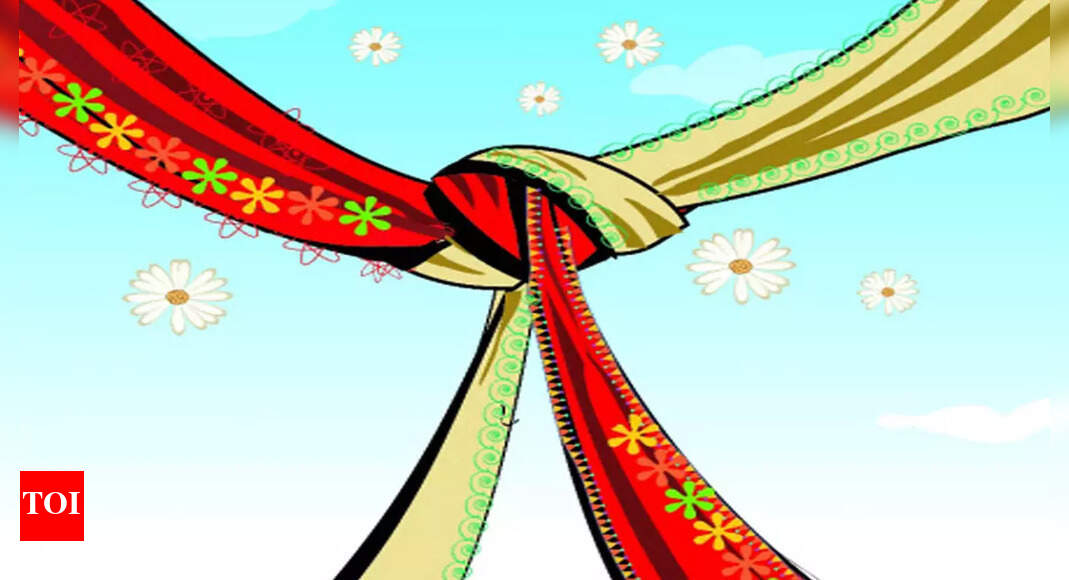 BENGALURU: While many doctors term the Union cabinet's decision to increase marriageable age from 18 to 21 for women in India a fantastic move, child rights activists have raised concerns.
Describing it as a kneejerk reaction, the activists, who are working with the government in prevention of child marriages, say the matter needs to be first discussed with experts on the field. "We are a country that has so far failed in preventing child marriages. There is a need to create awareness among men and women about women's sexual and reproductive rights," one activist said.
Vasudeva Sharma, executive director, Child Rights Trust, Bengaluru, said: "Efforts at preventing child marriage have failed because of lack of public education and awareness. There are not enough personnel and tools in the women and child welfare department to prevent them."
Raising marriageable age without amending the age for consensual sex in Pocso Act, which is 18 now, does not make sense at all, said Anjali Ramanna, chairperson, child welfare committee (CWC), Bengaluru.
"The move will only increase the number of young women in the age group of 18-21 going for medical termination of pregnancy as they won't be able to start a family till they are 21. This will further have an adverse effect on women's health," said Ramanna, who has been witnessing an increase in teenage pregnancy cases before the CWC. According to Ramanna, the move would also lead to more cases of doctored ageproof documents to suit the new age limit for marriage.
"The reasons for child marriage in North Karnataka are different from those in places like Bengaluru," Ramanna said, adding that these reasons and also belief systems need to be tackled to ensure prevention of child marriage, and raising the age limit for marriage is not the answer. She said what's needed is awareness and stringent implementation of Prohibition of Child Marriage Act, 2006, by addressing the belief system and parents' concerns over early exposure to children in cities.
According to Sharma, the reasons for failure in preventing child marriages are systemic. The women and child welfare department lacks personnel as well as the required approach in this regard. "This is nothing but a kneejerk reaction, which will only create more criminals in society, as marriage prior to 21 years will now become a punishable offence," he said.
Sharma pointed out that right to education in India is up to 14 years, whereas the Child and Adolescent Labour (Prohibition & Regulation) Act allows only those above 18 to be employed. "Why is the right to education only till 14? What should they do if their education is not continued after 14? Where is free transport for children in rural areas to go to colleges in urban localities? Are there free hostel facilities for every girl child wanting to study in cities?" he asked.
He said the decision to amend the Prohibition of Child Marriage Act cannot be taken in silos, without looking into these aspects.
WHY GYNAECOLOGISTS BACK GOVT MOVE:
Many gynaecologists support the government move to raise the minimum age for marriage. "Our main concern is about young girls in rural areas who get married at 18 and become pregnant at 19 when they are physically and psychologically not prepared for motherhood. The chances of miscarriage, anaemia, toxemia (high blood pressure during pregnancy) and stress are more in teenage pregnancies," said Dr Manjula Patil, a gynaecologist and member of Federation of Obstetric and Gynecological Societies of India.
Dr Anupama HS, a gynaecologist working in rural areas of Uttara Kannada district for over two decades, said the move is good considering the larger benefits. "It equalises the eligible age for marriage for both men and women. It's good for a pregnant woman and her child. A girl has to be intellectually mature to accept motherhood," she said.