digital: Bengaluru: Congress favours SC judge probe into bitcoin case | Bengaluru News – Times of India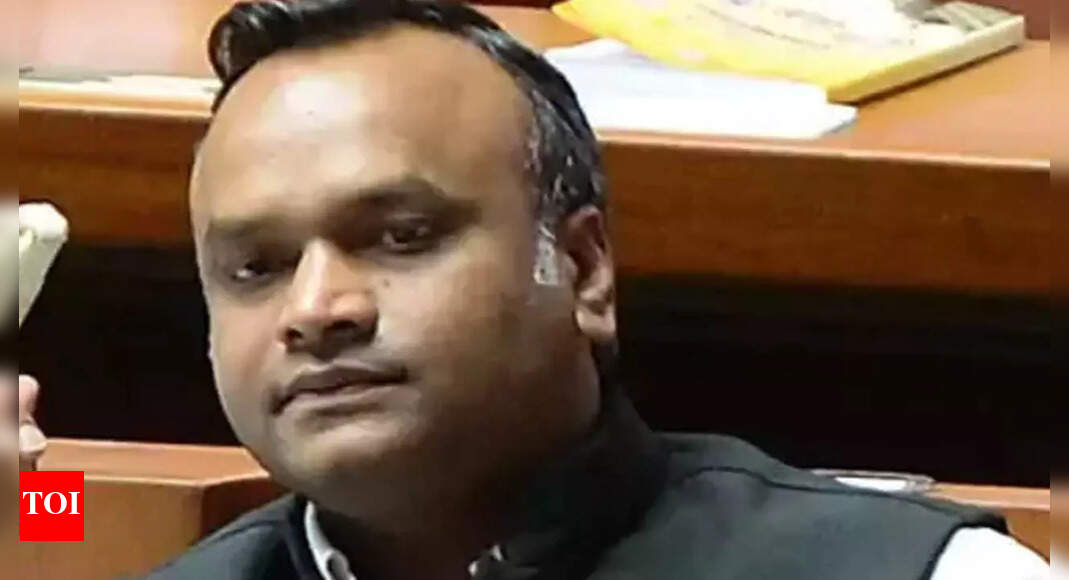 BENGALURU: The Congress on Wednesday alleged Bengaluru police had opened a digital wallet and transferred 0.08 bitcoins worth around Rs 4 lakh from an accused's account for safekeeping, but they went missing within 24 hours.
MLA Priyank Kharge claimed 0.08 bitcoins were seized from Robin Khandelwal, one of the accused in the case. "The account was emptied on January 19, a day after police opened the digital wallet and transferred the amount. Where was the seized cryptocurrency sent? Who did police create the wallet for?" asked the former minister.
He also claimed police opened the digital wallet with Unocoin that was hacked allegedly by Srikrishna Ramesh alias Sriki, the main accused. "Truth can only be revealed if investigation is conducted by a sitting Supreme Court judge," he added. Unocoin is the cryptocurrency trading company which was used by police to secure the seized cryptocurrency from the prime accused.
The same was recorded in a letter from the Central Crime Branch to Cottonpet police station, said Kharge, releasing the documents. He said the letter formed the base for registering the case.
"When police knew that Unocoin was hacked, why did they open a digital wallet with it? How come a decision was taken to transfer the seized bitcoins for safekeeping in a house which has already been burgled?" he asked.
Kharge went on to suggest that police did not understand the case at all, as the head of the trading company which was hacked was invited for the panchanama in the chargesheet filed by police.
'Intelligence officer at meet'
At the Congress press meet, a plainclothed police woman was allegedly escorted out by party workers on Wednesday. It is claimed that the woman was part of the state police intelligence wing. "The BJP appears to be under serious pressure in the bitcoin scam. If not, why would they send a police officer in plainclothes at a Congress press meet? Will HM kindly explain?" Kharge tweeted later.