Diesel price breaches 3-digit mark in Bengaluru | Bengaluru News – Times of India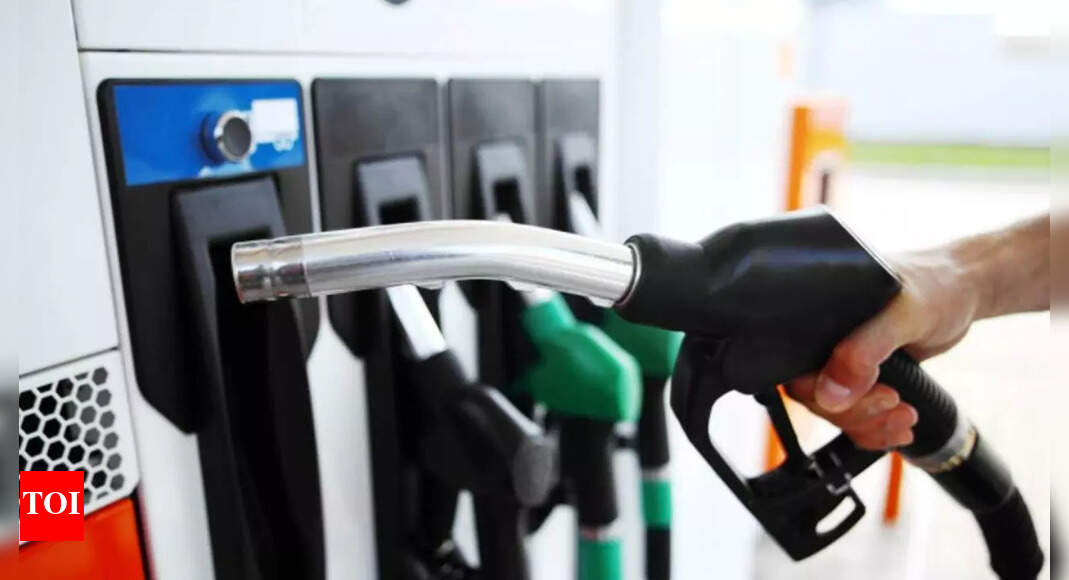 BENGALURU: After petrol, for the first time diesel price has touched the three-digit mark in the city. Diesel is now costing a record Rs 100/ litre, going up from Rs 64.4/ litre in March 2020, an increase of Rs 35.6 in 19 months. Meanwhile, a litre of petrol cost Rs 109.1 here on Saturday.
Bengaluru became the third metropolitan city after Mumbai and Hyderabad, where the price of diesel has breached the 100-rupee mark. On Saturday, a litre of diesel cost Rs 102.8 in Hyderabad, Rs 102.1 in Mumbai, Rs 98.6 in Chennai, Rs 97.3 in Kolkata and Rs 94.2 in New Delhi.
In Karnataka, diesel is being sold at above Rs 101 per litre in districts like Bellari, Chitradurga, Davanagere, Kodagu, Koppal, Shivamogga and Yadgir. Oil marketing companies (OMCs) revise fuel prices daily based on the global refined products prices and dollar exchange rate. Fuel prices are also determined by freight and refining expenses, profit margins of oil marketing companies, dealers' commission, central duties such as excise, and state duties such as VAT and other taxes.
Truck drivers said soaring diesel prices will result in a spike in rates of essential and non-essential commodities. Many taxi and private bus drivers as well as State Transport Undertakings (STUs) too are facing a bleak future.