diesel: Karnataka: When Charlie donated blood to save pup Diesel | Hubballi News – Times of India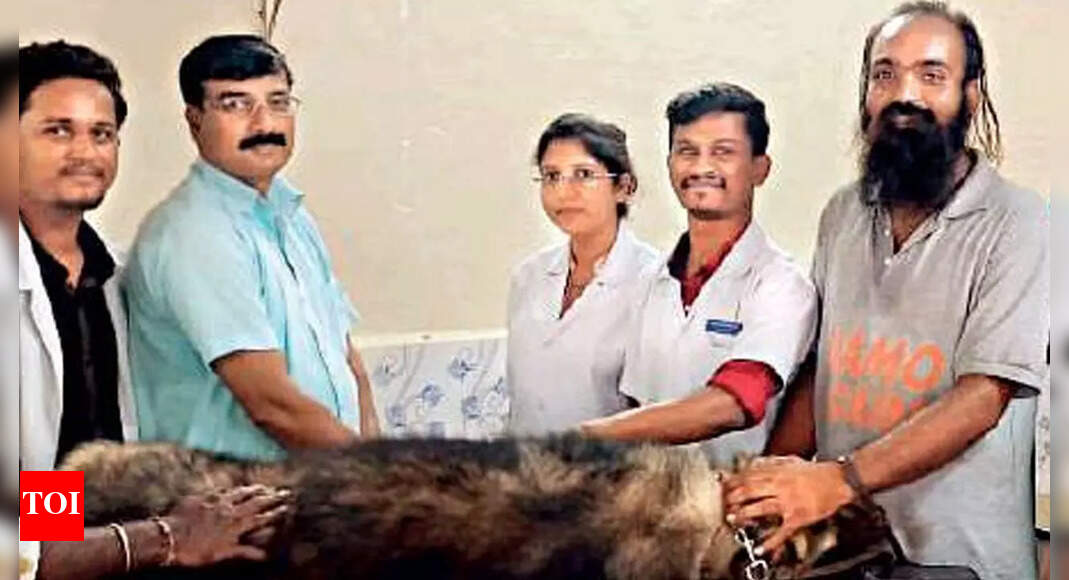 HUBBALLI: Seven-year-old German shepherd Charlie from Dharwad saved the life of 5-month-old rottweiler Diesel of Vijayapura by donating its blood on Thursday.
Veterinarian Dr Anil Patil, University of Agricultural Sciences, Dharwad said: "The rottweiler was suffering from pyoperitoneum (pus accumulation in the stomach). Its owner Dr Shashikumar Patil brought him to me for treatment. We performed an emergency surgery but soon after, we needed blood urgently."
He added: "I contacted dog rescuer Somashekhar Channashetti of Dharwad who brought Charlie. We drew 1 unit (350-400ml) of blood and transferred it to the rottweiler."
He said, "Such canine blood donations are very rare; they happen perhaps once a year. In a first-time blood transfusion, we go ahead without matching the blood and in 99% cases, there won't be any reaction or side-effects. In this case, we took a chance and transferred Charlie's blood to Diesel (named after Vin Diesel of 'Fast & Furious' fame). Now, the puppy is out of danger."
Diesel's owner Dr Shashikumar B Patil, an orthopaedic surgeon, said: "I brought a rottweiler from Bengaluru when it was 15 days old. Gradually, it became part of our family. About 15 days ago, he swallowed a name-plate pinned to the apron while playing at home. We took him to the local veterinary hospital where he was operated upon and the name-plate was removed from the stomach. But, a week later, he developed an infection and pus accumulated. I took him to Dr Anil Patil last week and he did a surgery to remove the pus.
He has been staying in Dharwad for a week to ensure the puppy makes a full recovery.