DHO: 80% of those jabbed recovered faster in Mysuru | Mysuru News – Times of India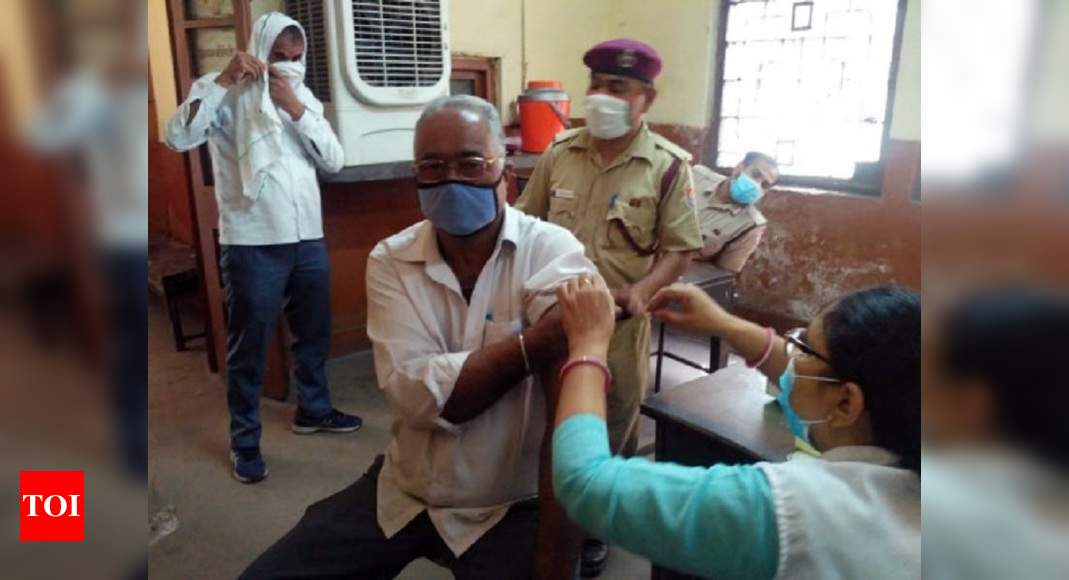 MYSURU: The district authorities have intensified the vaccination drive since majority of people who died of Covid were not vaccinated. So far, Mysuru, which has a population of 3.5 million, has immunised 28% people with the first dose.
To curb the spread of Covid, authorities have launched vaccination drives in every ward to ensure residents above 45 years are inoculated. So far, 6.7 lakh have received their first jab.
The only and immediate protection from the virus is to get inoculated early, an officer stated. According to a death report issued on June 23, about 10 of the total 18 deaths were of patients who were unvaccinated. Of them, eight were senior citizens and two were aged 49 and 58 years. Of the 10, seven were women.
An 80-year-old resident from Vidyaranyapuram died after being in hospital for 14 days. A woman, 74, from Nanjangud lost her fight against Covid in two weeks. Another woman, 70, from Hunsur succumbed to the infection within three days after hospitalization. A woman, 50, from HD Kote too died within a week. All of them were in the ICU.
Dr Shivaprasad, district surveillance officer, told TOI that the only protection from the virus we have at hand is to get immunized at the earliest. "Our observation has revealed that about 80% of inoculated individuals are protected from Covid and have recovered quickly after contracting the virus. They haven't developed any serious complications," he added.
Vaccination details of Covid patients, who were registered under Suvarna Arogya Suraksha Trust scheme, and were treated in private hospitals, were released recently. Now all hospitals are directed to collate vaccination details of patients