Devotees to Dakshina Kannada's temples get a dose of vaccine too | Mangaluru News – Times of India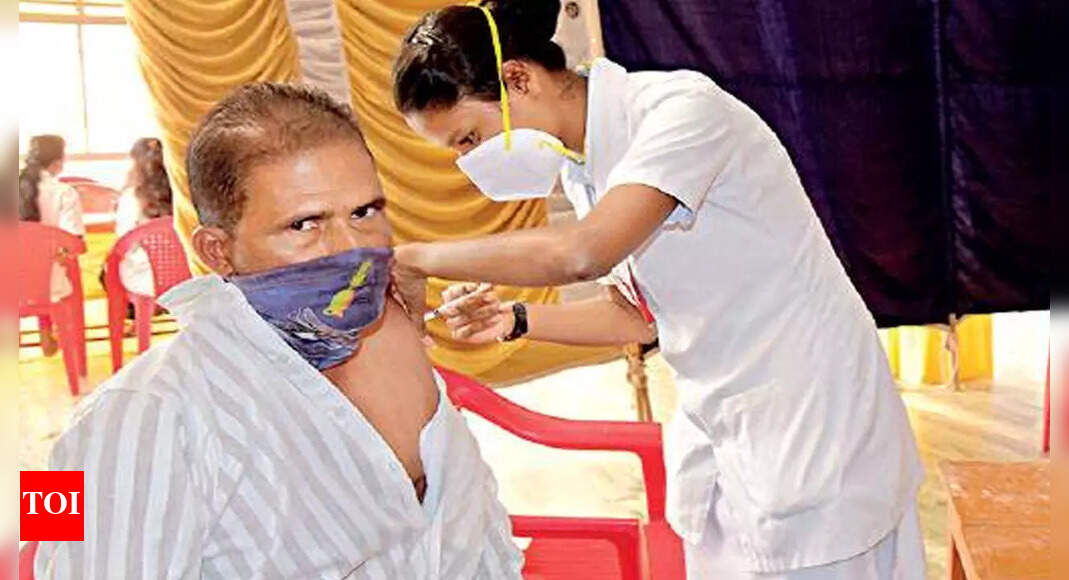 Vaccination centres set up within temple premises in Dakshina Kannada district have become a huge hit with many devotees coming forward to take the shot.
To ramp up vaccination coverage, the district administration had directed temple committees to liaise with taluk health officers and set up vaccination sites on their premises. The directive was issued especially keeping in mind the high footfall at temples during Dasara.
Dr BV Rajesh, reproductive child health (RCH) officer, Dakshina Kannada, who is also in-charge of the vaccination drive, said, "The response to the initiative has exceeded expectations. Booths have been set up at Kudroli Sri Gokarnanatha, Mangaladevi, Kateel Durgaparameshwari and Kukke Subrahmanya temples. On average, about 100 doses are administered per day at each temple. The highest number of doses are administered at Kudroli temple."
Dr Rajesh revealed nearly 48% of the target population in the district has been fully vaccinated (both doses) and about 88% have received the first dose.
Padmaraj R, treasurer, Kudroli Sri Gokarnanatha temple, said, "About 225 people get jabbed at the vaccination counter on our temple premise. Many devotees from outside the district make use of this facility. Many people visit the counters for the second dose of the vaccine but return on realizing that they have not completed 84 days. The counters are open from 7am and 10 pm."
He said the temple also has a team of volunteers and healthcare workers who visit homes and ensure the bedridden and senior citizens take the vaccine. He said the temple has provided this team with a vehicle.
Ashwini, a staff nurse from Jeppu PHC who administers doses at Mangaladevi temple, said that till about 11am on Wednesday, nearly 371 people have taken the shot since October 7. "Most are coming for their second dose," she said. "On Tuesday, the response was very good between 9am and 4pm, but in the evening due to heavy rain, the turnout was poor. Announcements requesting people to get themselves jabbed are being made."
The administration had also requested temple managements to check devotees for vaccination certificates.