Despite Karnataka's corrupt tag, Lokayukta remains toothless | Bengaluru News – Times of India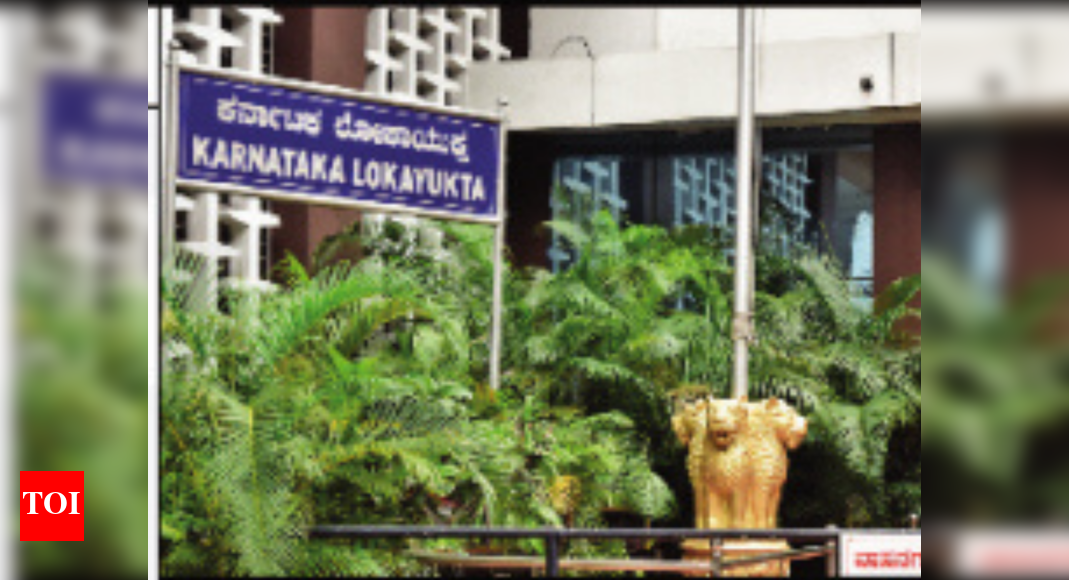 BENGALURU: Karnataka is the fourth most corrupt state in the country and its people face graft the most while accessing public services, according to surveys conducted by Transparency International India and Centre for Media Studies in recent years.
Despite such infamy, the BJP government seems to be in no mood to strengthen the Lokayukta, which was showcased as the gold standard for anti-corruption institutions and a model for the national Lokpal at the height of the Anna Hazare-led India Against Corruption movement.
Though empowering the institution was among BJP's major promises ahead of the 2018 assembly polls, the government has now maintained a studied silence on the issue. It's unlikely that things will change any time soon, with chief minister BS Yediyurappa himself under the scanner of the anti-corruption watchdog after the high court rejected his plea to quash an FIR registered against him in an illegal land denotification case. Along with BJP, no political party in the state wants a powerful Lokayukta.
Between 2008 and 2011, when Yediyurappa was the chief minister, 13 ministers were being probed by the Lokayukta. Most of the cases pertain to denotification of land in violation of government rules. The Lokayukta also raided residences of MLAs in disproportionate assets cases and was equally effective against officials, including cops, RTO officers and sub-registrars, many of whom were booked for amassing wealth disproportionate to their income, while hundreds were caught accepting bribes.
Several former chief ministers, including N Dharam Singh, HD Kumaraswamy and Siddaramaiah, have also come under the Lokayukta radar.
Ironically, it was the Congress government headed by Siddaramaiah which had launched a tirade against BJP between 2008 and 2013 after the Lokayukta exposed a series of scams. But it stripped the anti-graft watchdog of some key powers and carved Anti-Corruption Bureau (ACB) soon after it returned to power.
Now the institution is barred from registering complaints and filing charges under the Prevention of Corruption Act as well as conducting raids and making arrests. It can only receive complaints against maladministration, initiate probe and send reports to the government for action.
Revenue minister R Ashoka in the assembly's monsoon session had pleaded helplessness in reining in corrupt officials from the property registration department. He said the government had suspended a sub-registrar and another employee for registering a property. However, within three days the two officials were back on duty as they had obtained a stay from court.
P Ravi Kumar, an activist who was part of I Paid a Bribe, said nothing will change unless there is an effective mechanism to crack down on elected politicians who are the root of the hydra-headed monster of corruption.