DC pegs flood loss in Udupi at Rs 323 crore | Mangaluru News – Times of India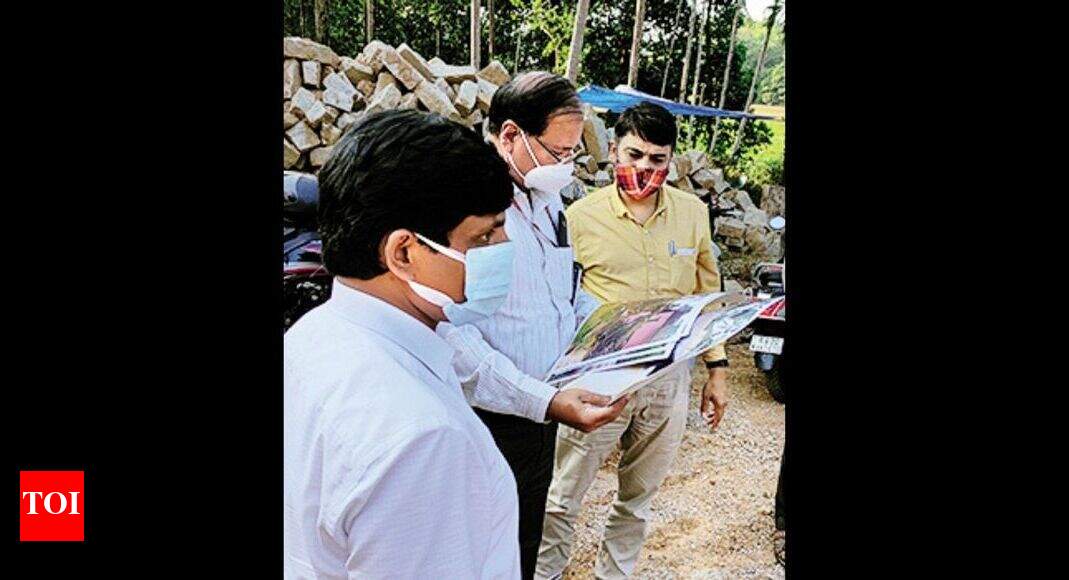 UDUPI: An inter-ministerial central team (IMCT) visited the district on Monday to inspect the damage to standing crops and properties caused by flooding and heavy rain this monsoon.
The team visited Shivalli, Baje vented dam and Manai near Bommarabettu and listened to the woes of people affected by the deluge. Three houses were totally damaged due to floods at Manai. The team ascertained the relief measures extended to them.
At Baje, the team took stock of disruption to water supply that flooding of the pumping station there caused. They sought inputs on the height of the dam and inflow recorded on the day flooding was reported. The team later visited Kukkaje village in Karkala taluk and saw the damage caused to the vented dam there. At Brahmawar, the team inspected the bridges and roads. In Kundapur, the team checked the cyclone shelter.
Prior to that, the team interacted with the district administration at the deputy commissioner's office and took stock of the relief measures initiated to meet the situation. Appreciative of the steps taken by the administration in extending relief to the people, the team also lauded the resolve shown by locals in dealing with the situation even during midnight and coming to the rescue of their stranded neighbours as flood waters rose in the region.
The deluge damaged 2,694 houses and the losses on account of heavy rain and flood have been estimated at Rs 323 crore, the DC said.
MLAs K Raghupathy Bhat, Lalaji Mendon urged the team to ensure speedy release of central funds to the district as per norms.