Dakshina Kannada Monsoon: Monsoon intensifies in Dakshina Kannada, Udupi | Mangaluru News – Times of India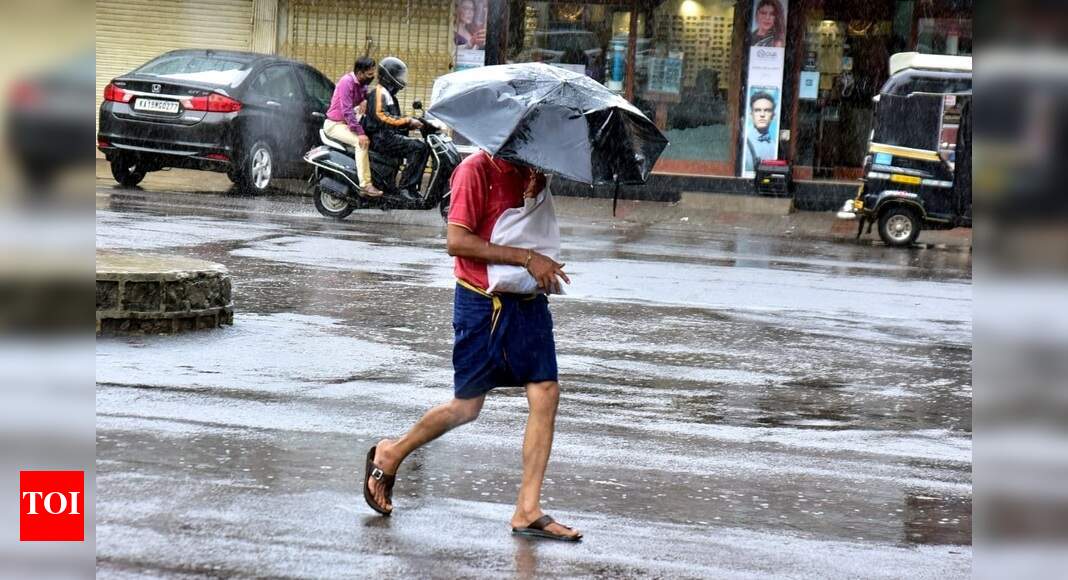 MANGALURU/ UDUPI: Dakshina Kannada and Udupi districts on Monday witnessed widespread moderate to heavy rains.
The twin districts are still under Orange alert till Wednesday.
Though most of the Dakshina Kannada city was bereft of artificial flooding, Mahamaya Temple road was completely in knee deep water.
There was traffic gridlock all over the city, especially at Nanthoor Circle where the vehicle queue extended till Bikarnakatte flyover on one end and till Padua School on the other.
The Mahaveer Circle flyover area saw no waterlogging, after the authorities woke up to past fortnight's flooding and cleared all the storm water drains.
Even in the city, the usual areas which saw inundation like Kodialguthu and Kottara saw not much waterlogging. So was the case of low lying areas of Jappinamogaru.
Some areas like Valencia and Jeppu Seminary Road saw waterlogging but it cleared after rains let up briefly.
The incessant rains in Bantwal taluk in the past two days caused a hillock to cave in and four houses were inundated in Peraje village after the mudslide blocked the rainwater in the area.
The well in the compound was also filled with mud. The houses belong to Johra Aboobakker, Nabisha Basheer, Avvamma and Sulaiman. Gram Panchayat President Rohini and other officials visited the spot and took stock of the situation. The inmates of the four houses have been shifted to their kins places. The GP officials are trenching that area to allow flow of water.