Daily drug haul worth up 6 times during pandemic in Bengaluru | Bengaluru News – Times of India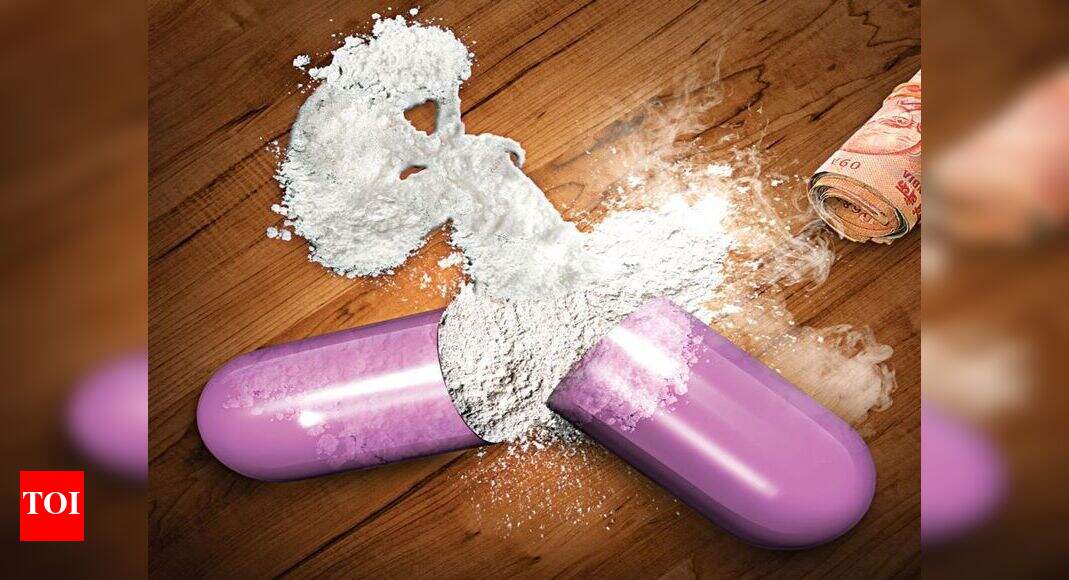 BENGALURU: Notwithstanding the pandemic and lockdowns, Bengaluru has seen a whopping 290% increase in daily seizure of narcotic substances since last year. The daily haul was 2.8kg during 2019 and has touched nearly 11kg since January 1, 2020.
On average, the worth of drugs seized daily by city cops increased from less than Rs 1 lakh in 2019 by more than five times to touch Rs 6.7 lakh over the past one-and-a-half years. While police presence at checkpoints was increased, peddlers preferred to use dark web and cryptocurrency to supply drugs to customers, sometimes even posing as delivery agents.
Police, however, say they managed to foil the peddlers' methods, citing the increase in drug seizure and presence of a large number of first-time offenders — including students, techies and others who had lost jobs during lockdown — among the arrested traffickers. However, the curbs on inter-state and international travel did little to check the inflow of narcotics .
A police officer said vehicles used for essential services were employed to ferry drugs to the city and peddlers used labels of e-commerce platforms and pretended to be delivery representatives. Besides, the use of dark web also ended in trails in many cases going cold. "What we observed in 2020, especially during lockdown, was that narcotic traffickers used various routes to enter the city. We saw an increase in darknet orders and cryptocurrency transactions to procure drugs. Also, peddlers supplied drugs in the disguise of food delivery staff. We were able to reach smuggling routes and crack many cases last year and this year," said Sandeep Patil, joint commissioner of police (crime).
In 2019, Bengaluru police registered 768 cases and seized drugs worth Rs 3.5 crore. The numbers touched 2,766 and Rs 21.4 crore in 2020. This year, 1,680 cases have been registered and drugs worth Rs 14.8 crore seized till date. In 2020 alone, 3,870kg of ganja was seized, which is about 261% increase from the haul of 1,047kg in 2019.
Narcotics Control Bureau (NCB) and Directorate of Revenue Intelligence (DRI) also made seizures worth several crores of rupees during the pandemic. While synthetic drugs were procured through dark web, ganja, which is usually grown within Karnataka or in neighbouring states, saw an increase as local peddlers started receiving it from many within the state.
A forest officer in Biligiri Ranga Temple Tiger Reserve said, "Many who lost jobs in Bengaluru returned and started growing ganja on their agricultural land and on forest fringes."