D K Shivakumar to launch Congress GP poll campaign on Nov 29 | Mangaluru News – Times of India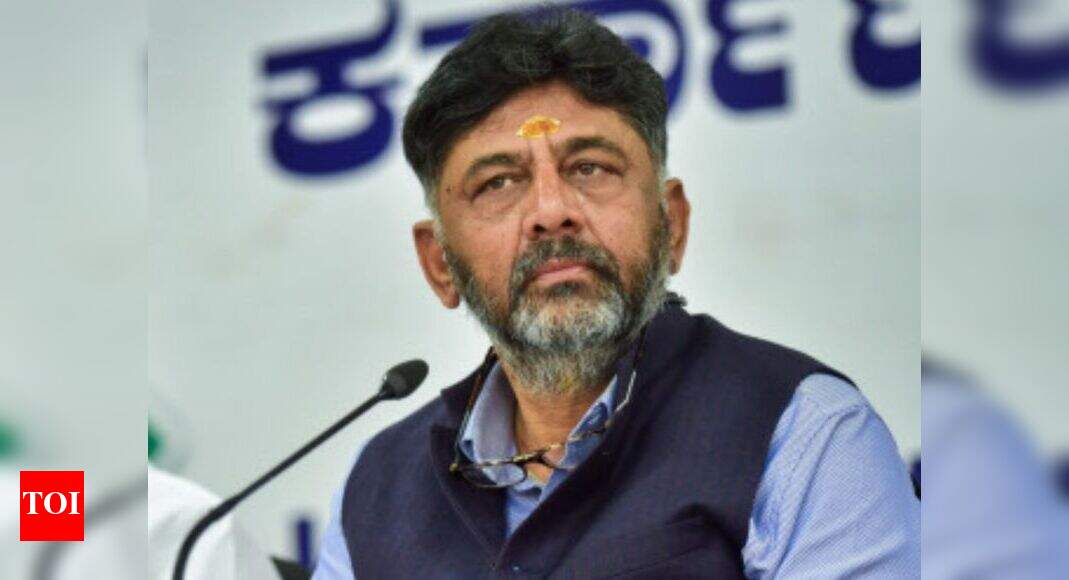 UDUPI: Battle for gram panchayat polls is heating up. Close on the heels of the BJP state leadership kickstarting its gram swarajya convention in this temple town on Friday, Congress has roped its trouble-shooter and KPCC chief D K Shivakumar to take the battle to the rival Saffron camp on Sunday. Stakes are high for the grand old party that was all but decimated in the last assembly elections in the district ceding all constituencies to the BJP.
Ashok Kumar Kodavoor, Udupi District Congress Committee (DCC) president told reporters on Saturday that Shivakumar is touring the state to invigorate the party rank and file in the run up to the gram panchayat polls. Shivakumar will offer prayers at Kamalashile and Kollur before arriving at Basel Missionaries Memorial auditorium where he will address the party cadre. The gathering will be limited in view of pandemic restrictions, he said.
Shivakumar will later meet DCC office bearers, leaders of all frontal organisations and party leaders at the DCC office. This meeting will give us a sense of purpose and direction on the party' strategy for the gram panchayat polls, he said. Elections will be held to 154 out of 158 gram panchayats in the district and the remaining four have been declared notified areas, he said. This is Shivakumar's maiden visit to the district after becoming KPCC chief.
Given the restrictions on workers attending the convention, Ashok Kumar said Shivakumar's trip from Kollur to the venue is likely to become a virtual road show. Workers have planned impromptu halts enroute to greet him, the DCC chief said, adding this could have a slight bearing on the start of the main event at the auditorium. The party is looking forward to this visit as it prepares to fight the BJP in the gram panchayat polls, he added.