covid: Survey: 46% B'luru Rural Kids Exposed To Covid-19 | Bengaluru News – Times of India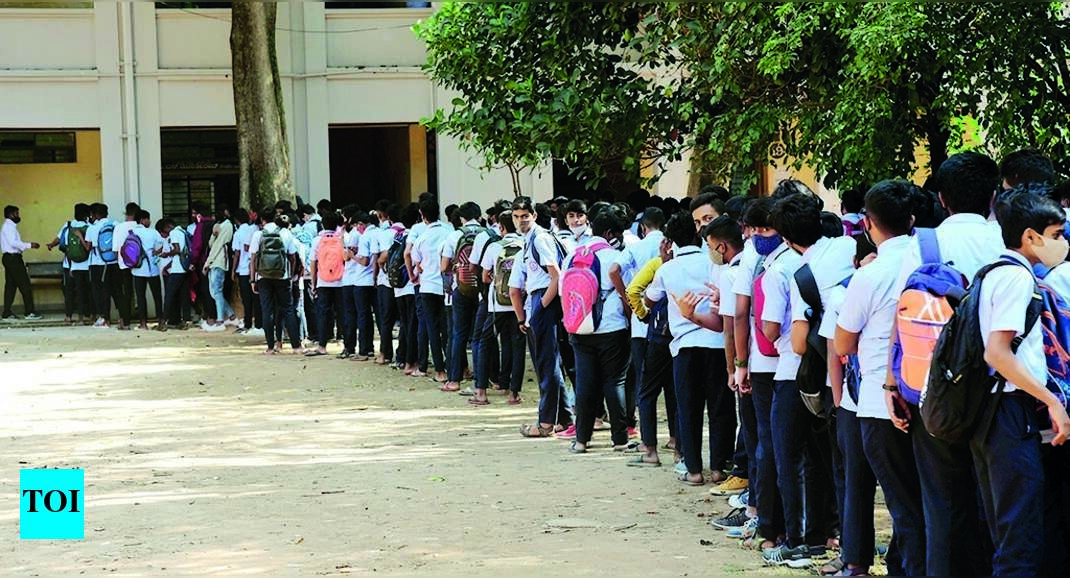 BENGALURU: A seroprevalence study conducted in Bengaluru Rural district in June-July last year has shown that 46% of children in the 0-18 age group have been exposed to Covid-19.
Researchers from Bangalore Baptist Hospital conducted the study between June 14 and July 13 with healthcare workers doing a house-to-house survey as the second Covid wave was ebbing in the state.
With their consent, the survey was conducted on 213 boys and 199 girls in Doddaballapura and Devanahalli taluks, where Baptist hospital has its centres. The researchers have submitted the study — 'Covid serosurvey among children after the second surge in a rural district of South India' — to PLOS One, an international scientific journal, for publication. "The study's findings are a relief. Even though vaccination in children is still in its early phase in India, most children would have had an exposure to Covid (asymptomatic infection) and have developed antibodies," said Dr Caroline Elizabeth George, head, community health, Bangalore Baptist Hospital, who led the survey.
As per the study data available with TOI, the seroprevalence was highest in the age group of 0-6 years at 57.8%. While 50.4% in the age group of 11-15 years showed antibody presence, 43.6% from the age group of 16-18 years and 35.9% in the age group of 6-10 years had antibodies.
Dr George said results of seroprevalence among the adults done around the same time (two weeks prior to that of children) had showed 62% of the adults had developed antibodies against SARS-CoV2.
"In the studied cohort, almost one in two children had developed Covid antibodies by June-July 2021. Most of the children would have had asymptomatic infection. Some of them may have had mild infection, but they didn't have enough symptoms to get tested. None was tested for Covid," said Dr George.
In June 2021, a high-level expert committee for prevention and management of the third wave, headed by Dr Devi Shetty, had recommended to the state government to conduct sero-surveillance study for analysing seroprevalence in the 0-18 age-group in the state. This was suggested by the technical expert committee, too. However, the state's health and family welfare department has not taken it up yet.