Covid deaths: Rs 1 lakh aid for Karnataka BPL families | Bengaluru News – Times of India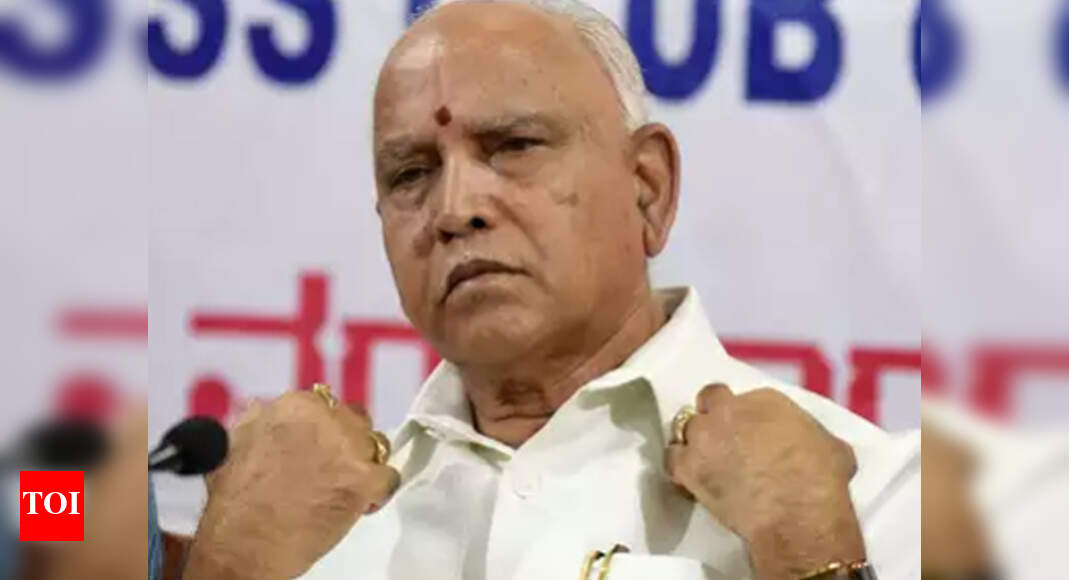 Bengaluru: The Karnataka government on Monday announced a compensation of Rs 1 lakh each to below-poverty-line families which have lost adult members to Covid-19. The one-time cash assistance will be limited to one person per family.
"The pandemic has claimed the lives of earning members of several poor families and pushed them into extreme financial distress. Keeping this in mind, we have decided to offer them the assistance," CM BS Yediyurappa told reporters here.
Claiming that Karnataka would be the first state to offer such a compensation, the CM said the scheme brings relief to about 30,000 people in the state and it would cost the exchequer between Rs 250 crore and Rs 300 crore.
'
Situation
better than most states'
According to the health and family welfare bulletin on Monday, the state has reported 33,033 Covid fatalities so far. Yediyurappa said this compensation is an extension of the Rs 1,600-crore economic relief package announced in two parts so far for workers from unorganised sectors impacted by the curfew and lockdown imposed in the state since April 27.
"Given our financial situation, we have been able to announce this scheme. This shows our situation is better than most states during the pandemic. Nowhere in the country has such a scheme been announced," he said.
₹5k each for tourist guides
Tourism minister CP Yogeeshwara on Monday announced financial aid of Rs 5,000 each to tourists guides, who are in distress after losing livelihood due to Covid-19. The state has 384 registered tourist guides and each of them is likely to get the package next month.
Yogeeshwara said he has proposed to grant on aid of Rs 3,000 each to hotel employees. He said the proposal is being discussed in the finance department and an order to that effect is expected shortly.