Covid crisis: Mysuru's iconic Southern Star hotel to shut | Mysuru News – Times of India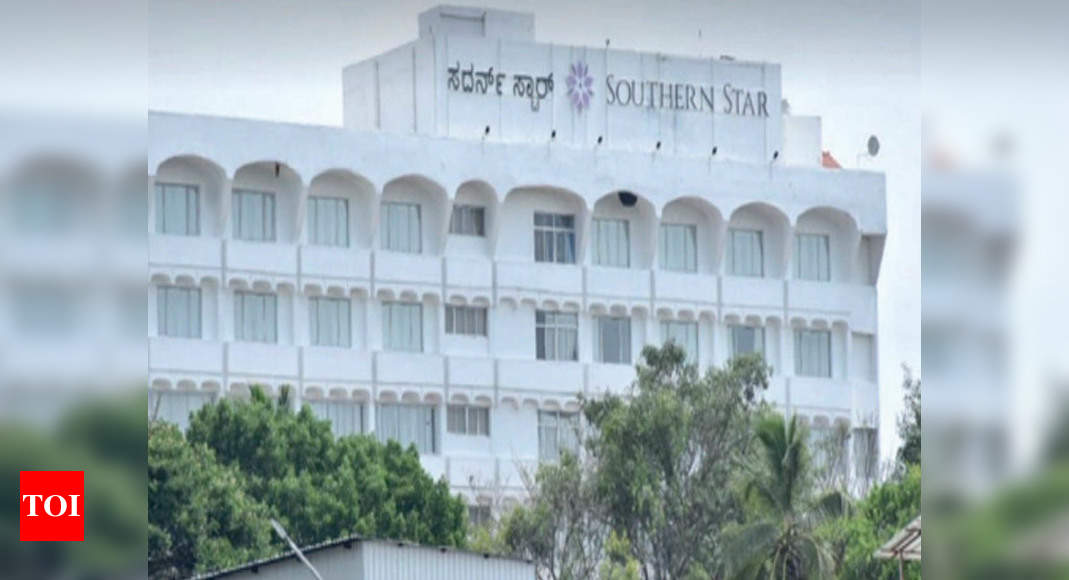 Southern Star said it is suspending operations indefinitely citing losses arising from the crisis brought on b…Read More
MYSURU: Southern Star, an iconic hotel which hosted Bollywood greats, industry leaders and literary giants for more than three decades besides being a landmark in Mysuru, on Tuesday announced it was suspending its operations "indefinitely" citing losses arising out of Covid-19 crisis.
Sources said the hotel has terminated the services of its 160 employees. The development comes as some of the prominent hoteliers in Mysuru are looking to sell their properties as they have been hit hard by the pandemic.
The hotel has played host to superstars Rajinikanth, Salman Khan and Aishwarya Rai, among others, when they visited Mysuru. The 107-room hotel, started 33 years ago, was the preferred destination for business, corporate events, and litfests.
Hotel's general manager Naresh Kumar told TOI the hotel business has become unviable since there's no relief from the governments for the ailing hotel and tourism industry in the recently announced Rs 20-lakh-crore package. The hotel used to have 100% occupancy in 200 days of a year. The lockdown has left the business dry, he added.
Another employee said the hotel "spent quite a fortune" on sprucing up the building and its amenities as recently as February, exactly a month before the pandemic triggered off a lockdown. He said, "The World Health Organisation has said domestic and foreign tourists may not risk travel at least for a few months. Hence, the decision to close it down."
C Narayana Gowda, president, Mysuru Hotel Owners' Association, called the development a sad day for Mysuru tourism. "I fear 35% hotels in Mysuru may down the shutters as the industry forecast is bleak for the next two years. I hope the state and central governments will rescue us," he added.
BS Prashanth, president of Mysuru Travels' Association, said the tourism industry is bleeding.
"We account for 10% of the GDP, but the government hasn't announced any relief yet," he said.