Covid-19 vaccine: Districts in Karnataka ready storage units, train staff | Hubballi News – Times of India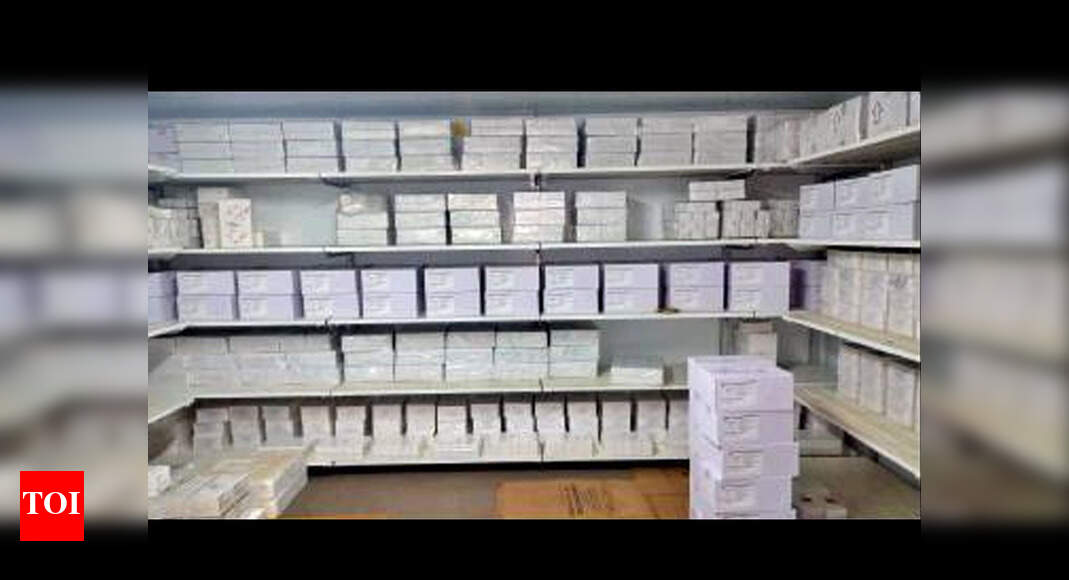 BELAGAVIHAVERI: Health officials in Belagavi have readied facilities to safely store Covid-19 vaccines, which are expected to arrive in January. Vaccine boxes from Hyderabad, Chennai and Pune will arrive at these facilities, which will then supply the shots to districts in North Karnataka.
Bagalkot, Dharwad, Gadag, Haveri, Karwar, Vijayapura and Koppal are among the places that will get supplies from Belagavi.
A district health official said a large storage unit with walk-in freezers and a cooler was ready and waiting for shipments. "We have also worked on protocols for sending vaccine boxes to other districts. Proper attention will be given to the smallest details and all care will be taken for handling and storing boxes," a health official said.
In other arrangements, 180 deep freezers and ice-lined refrigerators have been installed at primary healthcare, community, taluk-level and district drug centres.
In the first phase of vaccination, 28,195 people, mostly healthcare workers and other frontline staff on pandemic duty, will get jabs in Belagavi district. In the second phase, more than 2 lakh police personnel and ASHA, anganwadi and civic workers will be vaccinated. More than 50 lakh people will be covered in subsequent stages.
District health officer SV Munyal told TOI that vaccines would be stored at a temperature of 2-8 degrees Celsius. "To maintain the temperature, an electronic vaccine intelligence network will be used. Like in pulse polio, Covid-19 vaccine will be transported in special vehicles," Munyal added.
In Haveri district, preparations are being made to train healthcare workers who will administer shots to priority groups. At least 170 staffers will undergo training. The first phase of inoculation in the district will cover 6,700 frontline workers. Haveri surveillance medical officer Dr Siddalingayya, RCH officer Dr Jayanand and quality consultant Sridhar Bengeri trained 17 vaccinators in November.
Dr Jayanand said that they were educating more people and creating a standard module. "We have 92 cold chain points in Haveri, where vaccination will take place. For that, we have to train a lot of manpower; initially, it will be 170 vaccinators," he said.
A dedicated team of officials will oversee the entire exercise at every cold chain point that will need at least three rooms. The first-level officer will verify the person, the second will check the documents and the third-level will handle crowd management. The fourth will track adverse events for at least 30 minutes. Haveri deputy commissioner Sanjay Shettanavar said that a plan had been drawn up to distribute the vaccine within the district.