Covid-19 Test Spam Calls: Agents enticing you to get admitted to private hospitals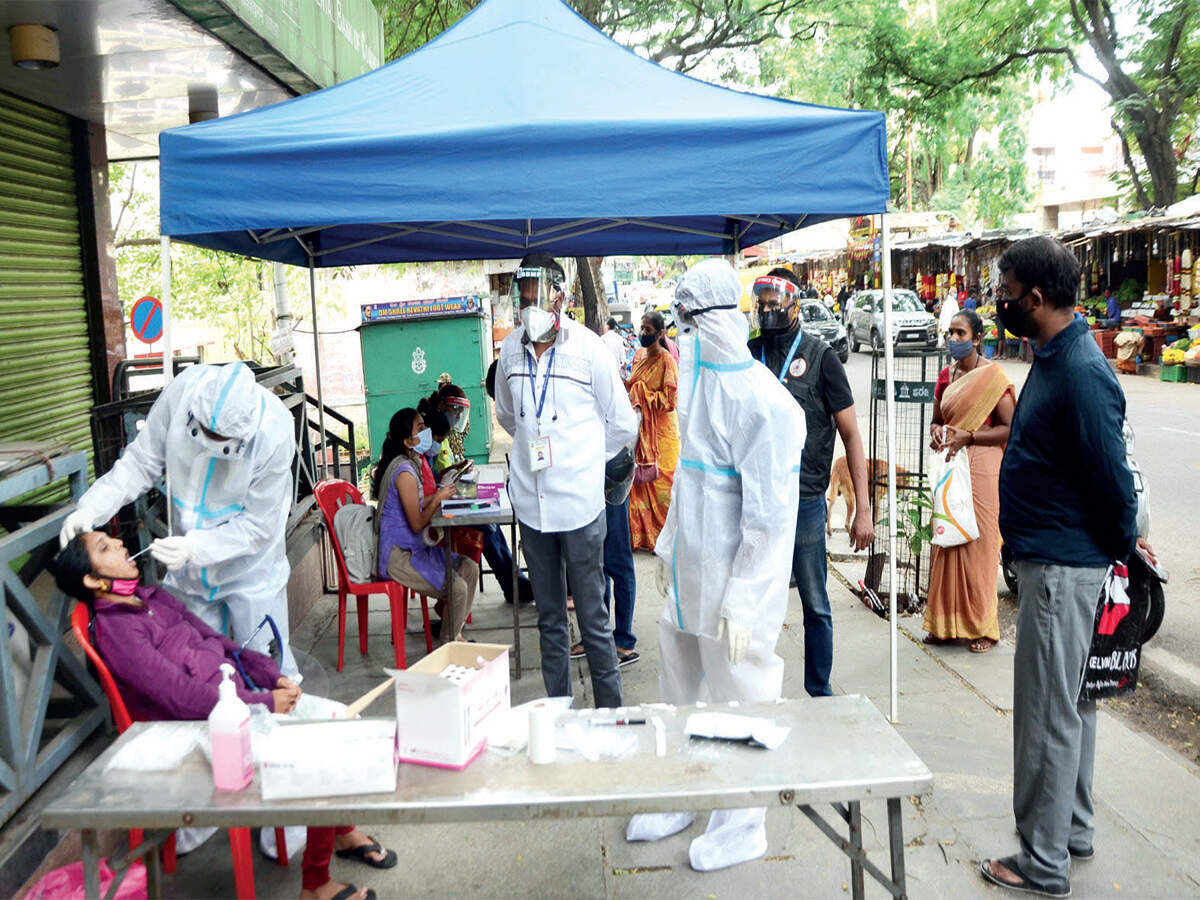 The covid mess is plumbing new depths coronadir
Spam calls regarding covid test reports. Agents to get you hospital beds. That's just what we need now to make matters worse.
Ramesh Kumar who lives in Koramangala got a call on August 10, telling him that he had tested positive, when he had a report to say he had tested negative. "When I asked the caller who he was, he said he was calling on behalf of the Karnataka government. When I questioned him further, he put me on hold for a really long time and then hung up on me." When Kumar checked the number, 91 80-68277300, it was marked as SPAM and he could not call back.
On Tuesday another resident of Koramangala, Sanketh S, got a call from a number and the caller said that he was calling from BBMP Jayanagar zone.
"When I live in Koramangala, why is BBMP Jayanagar calling me? They also said I had tested positive when the report in my hand says negative. The caller seemed chatty, asking me where I live, my full address, my family details… Other than that, he did not say anything. He asked me to send him my negative report so that he could update it in the database."
Calls and confusion


Dr Vijayendra, chief health officer from BBMP said, "BBMP will call patients only when they are tested positive. Calls are made from two centres – BBMP call centre and an NGO group called StepIn. If I get the details of the spam calls, we will verify it. If we find that there are calls being made other numbers, we will register a FIR," he added.
Agents at work
The scarcity of beds for covid patients has given rise to a group of 'agents' who say they specialise in getting beds for patients. Over sms, whatsapp, social media, posters are being circulated informing patients to contact these numbers if they need beds.
The aftermath of the brutal violence and arson in DJ Halli and KJ Halli
01:52

BM decided to put these agents to test with fake scenarios of covid cases:
Scenario 1: Our patient has breathing difficulties but had not taken a covid test.
Agent response: "She is a suspect and she needs a hospital with oxygen facilities. Beds in government hospitals are full and covid tests are delayed in government hospitals. If the patient has a BU code, the treatment is free and since the patient is still a suspect, it is better to shift her immediately to a private hospital. Once the BU code is generated, in the same private hospital, the patient will get treatment for government hospital rates. We have blocked a bed in a private hospital in Jayanagar for you. Per day bed charges will be around Rs. 15,000. Big hospitals charge Rs. 25,000."
Scenario 2: Our patient is covid positive with a BU code and a SRF number.
Agent response: We have spoken to the BBMP and have arranged for a bed in the private hospital. It is advisable to shift the patient immediately as facilities are better at a private hospital and this comes to you at government rates."
Scenario 3: Our patient is poor and cannot afford private hospital bills. Please give us a bed in a government hospital.
Agent response: We tried making a few calls but it is better to go to a private hospital. They will ensure that the patient gets treatment under SAST in a private hospital for free.
Be warned, citizens
When BM asked Bengaluru DHO, Srinivas Gurla about the bed scam and agents, he said, "Citizens should not believe these agents who claim they are getting them private hospital beds. BBMP is already allotting the beds and also arranging for ambulances. I request citizens not to fall for these kinds of activities."
Ace Suhas Hospital CEO, Dr Jagadish Hiremath said, "We have not heard of a third party reserving beds. This is news to us. There are either direct admissions (emergency cases) or from the BBMP covid team. We have a very strict and transparent patient-centric policy and we don't entertain agents under any circumstances and as yet we haven't had any such experience."
Bengaluru Photos: Aftermath of violence, arson in DJ Halli, KG Halli
Aftermath of Bengaluru violence
Three dead, 15 injured
A night of terror and arson
Naveen claims his account was hacked
Police on duty
Over 150 people arrested
State plan to recover damages from arsonists
'Our children are innocent'
Human chain to save the temple
Residents of DJ Halli attacked, robbed
MLA's house vandalised
Cash, gold jewellery stolen from Naveen's house