Covid-19 Karnataka: Lack of preparedness leaves people at risk | Bengaluru News – Times of India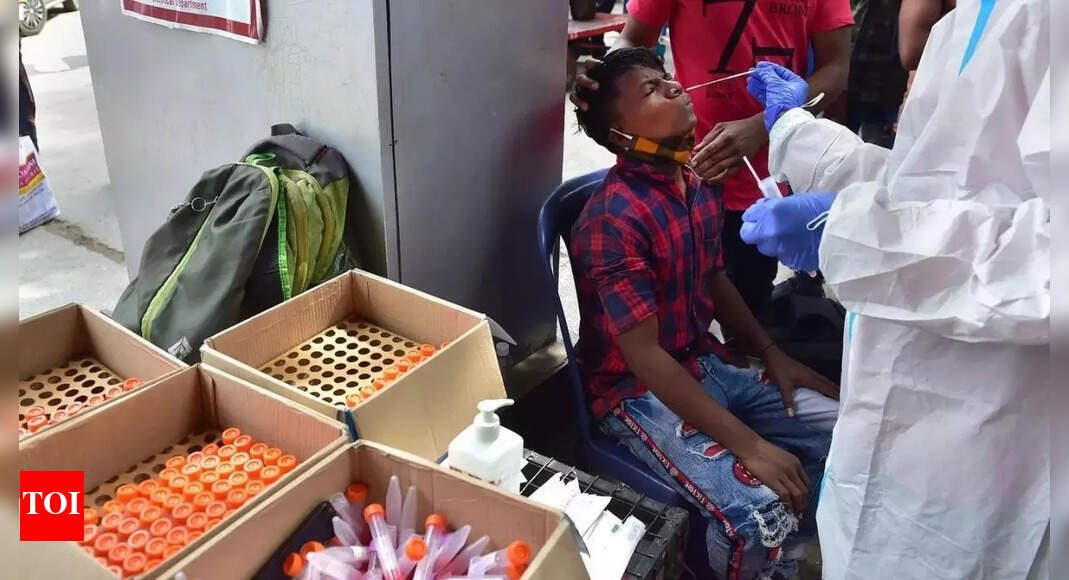 BENGALURU: Even while the government finalises a multi-fold plan to tackle a third Covid-19 wave, the people continue to remain at risk due to an apparent lack of preparedness.
The government has failed to fully implement its own roadmap to boost infrastructure to tackle a third wave. For instance, it had planned to set up six genomic sequencing laboratories by October last year, but not even one lab is operational till now.
The state had proposed to set up four of these labs in medical colleges — one each in Bangalore Medical College and Research Institute, Belagavi Institute of Medical Sciences, Mysore Medical College and Research Institute and Gulbarga Medical Institute of Medical Sciences — and two in district hospitals in Mangaluru and Vijayapura.
Officials say the proposal to establish labs in district hospitals has been dropped, while five labs will be launched in medical colleges, including Bowring Medical College, Bengaluru.
"The five labs are ready, but approval is pending from Indian SARS-COV-2 Genomic Consortium (INSACOG). This has delayed operationalizing them," said Dr V Ravi, nodal officer for genomic confirmation of SARS-Cov-2 in Karnataka. "Now that they have prepared an SOP for genomic labs, we expect approval soon."
Experts say genomic labs play a crucial role since the third wave is being fuelled by a combination of the Omicron and Delta Plus variants of the virus, and it is important to detect the variant to contain the spread of infection. For now, three labs in Bengaluru cater to this need.
Meanwhile, following the oxygen crisis during the second wave, the government had planned to set up 262 oxygen plants in hospitals across Karnataka, but only 190 are operational till now.
In Chamarajanagar, where 24 patients died after the flow of oxygen ran out, only two plants have been established. The district was allotted seven.
"We have recommended that all beds including those in general wards should be oxygenated. While some hospitals have plants that are up and running, others are in different stages of being set up," said Dr K Ravi, chairman of Covid-19 clinical experts committee.
Dr MK Sudrashan, chairman of the state Covid-19 Technical Advisory Committee, said Omicron-induced infections are milder which means the stress on medical infrastructure is not so high. "But mutation of the virus is unpredictable. It is best to ensure adequate medical infrastructure and strict enforcement of safety norms in order to avoid curbs like a lockdown," he.
The one area the government appears well-prepared is ensuring adequate stock of medicines.
"We have stock of nearly 1. 8 lakh vials of remdesivir, which is adequate for now. We have 56,000 doses of methylprednisolone sodium succinate and are procuring other medicines such as enoxaparin sodium (buffer stock of 9. 3 lakh doses) and dexamethasone (stock of 5. 4 lakh doses) in addition to buffer stock," said KS Latha Kumari, managing director, Karnataka State Medical Supplies Corporation Ltd.