Covid-19 fatality rate a worry in 11 Karnataka districts; over 8% in Dharwad | Bengaluru News – Times of India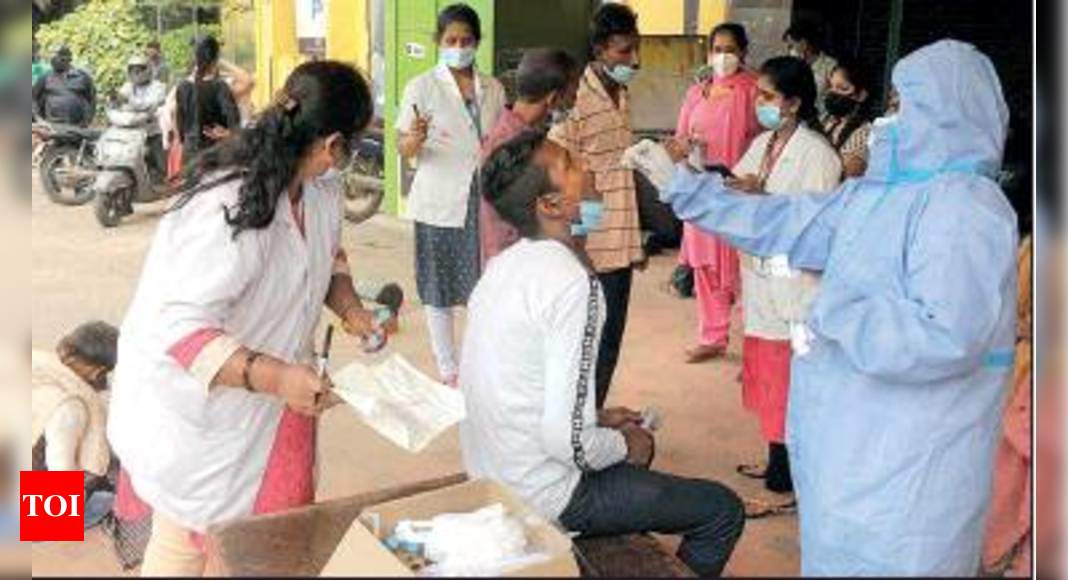 BENGALURU: Karnataka's Covid-19 fatality rate is among the lowest in the country, but 11 districts in the state are a cause for worry.
In the past five days, Dharwad district has seen the state's highest Covid-19 fatality rate (CFR, percentage of Covid patients dying) — at 8%, followed by Dakshina Kannada district, at 4.8%. Against the national average CFR of 1.46% on Thursday, Karnataka reported 0.79%.
Chief secretary TM Vijay Bhaskar presided over a meeting on Wednesday to discuss testing, positivity rate and fatality rate in these districts. Besides these 11 districts, Bengaluru Urban is also under focus and a special review meeting is held every week to review the situation in the state capital, said health department authorities.
Focused Covid testing required, says official
While the daily target for Covid testing is 55,000 in Bengaluru, testing is much less elsewhere in the state.
Pankaj Kumar Pandey, commissioner in the health and family welfare department, admitted that the Covid fatality rate in these 11 districts is a matter of concern. "Focused testing and early identification of Covid-19 patients is required," he said. Greater emphasis, he added, would have to be given on Covid-appropriate behaviour, such as wearing masks and physical distancing, in these districts.
In the past week, Mysuru has reported 723 Covid cases and nine deaths. The district conducted 35,233 tests in this period. Dakshina Kannada reported 14 deaths among 277 Covid-19 cases in the past week, during which it did 24,523 tests.
Among the 11 districts, Kodagu carried out the fewest tests, at 7,447, in the past 15 days. It has reported 65 Covid cases in the last seven days and two fatalities. The Covid fatality rate in Dharwad has touched 8.5% in the past 15 days, followed by Ballari at 5.9%. Tumakuru, in the neighbourhood of the state capital, has reported 446 Covid cases and seven deaths in the past seven days.