Covid-19: BBMP focuses on testing in clusters | Bengaluru News – Times of India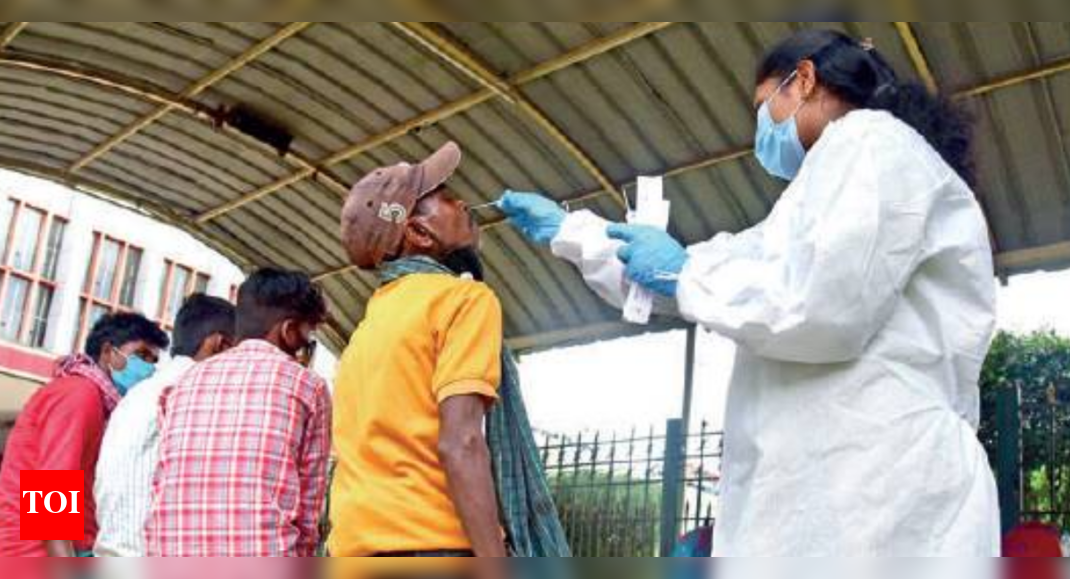 BENGALURU: After 18 fresh Covid cases were reported from one block in Temple Bells apartment, Yeshwantpur, BBMP began taking measures like vaccinating all eligible persons in the complex on Sunday.
Mass testing was taken up in the apartment with more than 300 flats; domestic helps and housekeeping staffers were swabbed.
Twenty-one positive cases have been found in one of the blocks. Residents of the apartment agreed it is in their best interest that containment measures be implemented and said they will cooperate with BBMP.
Pavan Chandrashekhar, member of the management committee of Temple Bells, told TOI, "Earlier, our complex was being sanitised every day but now we are getting it done every two hours. Some of those who tested positive were completely vaccinated, while most others had taken one dose. Four children have also tested positive." Multiple houses in the apartment now bear the sticker, 'home quarantined'. Chief health officer BK Vijendra said: "We will start stamping and putting up posters in containment zones. Use of caution tape is already in place."
Another apartment in Sanjaynagar where fresh cases were reported also saw mass testing on Sunday afternoon.
BBMP chief commissioner Gaurav Gupta said, "As part of contact tracing, all primary and secondary contacts will be identified and tested. In this process, more residents of the apartment complex may turn out to be positive. If three or more residents are positive, the said block or wing will be declared a micro-containment zone. It will be demarcated by tapes/ posters by zonal and ward-level officers to ensure the virus doesn't spread further.