Covid-19: Acute pain in legs is new symptom | Bengaluru News – Times of India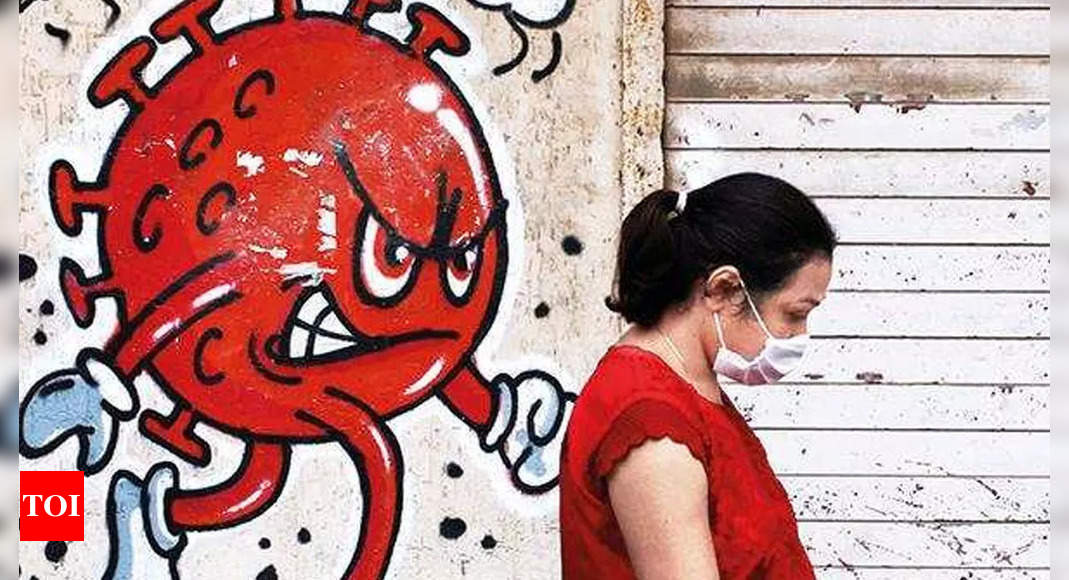 Picture used for representational purpose only
BENGALURU: Most people contracting Covid-19 now are reporting lesser-known symptoms such as acute pain in the leg and an itchy throat for two days after being infected.
Bengaluru has reported 9,020 cases over the past 24 hours and more than 85% of them are in home isolation. These patients have been complaining of acute pain in the leg to BBMP's home isolation squad that calls them to keep track of their condition.
BBMP data shows 58 patients were admitted to government medical colleges, and 101 to government hospitals as on January 9. Doctors are unsure what is triggering the pain (from toes till knee). They say especially those with mild symptoms are complaining of this problem.
"Over the past few days, those who are in home isolation and those who are being treated at Victoria Hospital have been complaining of excruciating pain in the leg within a day of testing positive," said Dr Asima Banu, professor of microbiology and nodal officer in charge for infection control, Vani Vilas Hospital. "The pain reduces on the third day. The scratchy throat lasts only for a day. "
Another doctor from Bengaluru Medical College and Research Institute confirmed the change in symptoms. "When a person tests positive s/he might show symptoms like fever, cold, and throat pain. It is usually primary contacts and their contacts who have these symptoms besides fatigue," said Dr Banu.
Bhumika Pawar, a PG medical student, who tested positive on January 5, said she had acute leg pain on January 6.
"It was a prickly pain from thigh to toes. Initially, I felt it in the left leg but later it was both legs," Pawar said. Chandrakanth Gowda, who tested positive on January 3 after he visited a New Year party at a friend's place in Rajajinagar, said: "I could barely swallow because of the itchy throat. I did not have a fever or cold. On the third day, I had leg pain which was something I had never experienced before but it reduced within a day," Gowda said.
Dr Banu advised those suffering from a scratchy throat to gargle with betadine and take paracetamol (Dolo-650) for the leg pain. "In case symptoms worsen, it is advisable to get admitted to the hospital," she said.
FacebookTwitterLinkedinEMail