Covid-19: 32 test positive in 4 days at nursing college in Bengaluru | Bengaluru News – Times of India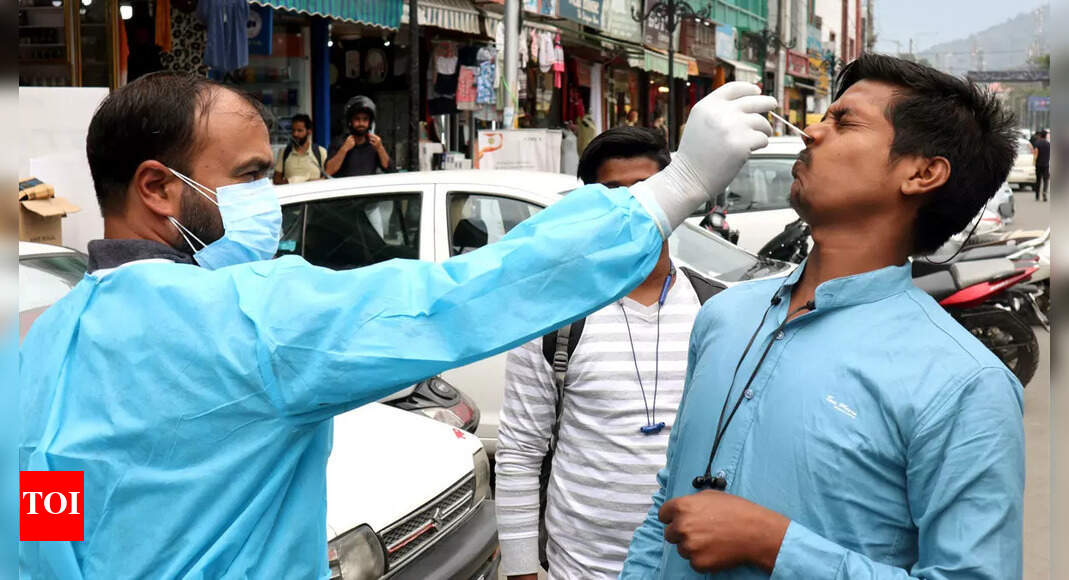 BENGALURU: In a fresh outbreak, 32 people at a private nursing college in Horamavu, near Hennur Road in Bengaluru, have tested positive for Covid-19. This is the second such outbreak in the state this week. On Tuesday, a nursing college in Kolar district reported 65 new cases among its students.
The cluster at Christian College of Nursing, on the outskirts of the capital city, came to light on August 28. Of the 32 who have been infected, two are staff members and the rest are students, all of whom had travel history. While 20 students had returned from Kerala, 10 had come from West Bengal.
It began with some students developing symptoms. The college authorities informed the BBMP and nearly 100 students were tested on August 28. Ten returned positive via rapid antigen tests and they were shifted to a government-run Covid Care Centre (CCC). The next day, 70 more were tested and six were positive, much to the Palike's chagrin. Upon widening the testing net, five more were found to be infected on August 30, and 11 on Tuesday. A 33rd test report was inconclusive. Authorities now plan to test all 300 students on the rolls.
While all 32 tested positive via the RAT method, only 16 tested positive via RT-PCR. "RAT positive means Covid positive and they have all been moved to CCCs," said MR Prashanth, epidemiologist, Mahadevapura zone, who was involved in detecting the cluster. After the first 10 cases were detected on August 28, BBMP authorities sealed the college for 14 days. Swab samples of those who contracted the virus have also been sent for genomic sequencing.
The BBMP has also launched perimeter area testing — all within a 100 metre radius of the cluster will be tested. So far, none in the college vicinity have been infected.
In March, ahead of the second wave, Bengaluru had seen fresh outbreaks in nursing hostels and paying guest accommodations. But BBMP authorities say this should not be seen as the beginning of a third wave. "It's a cluster, we caught it early and localized it. Institutional quarantine and containment strategies helped," said Randeep D, special commissioner, health, BBMP.
All non-Karnataka pupils were isolated on arrival
BENGALURU: The 30 students who tested positive at Christian College of Nursing in Bengaluru are in the first year and had entered the college for the first time. They were quarantined on arrival on August 5, and, initially, only attended online classes, principal Blossom Mary said. She said interaction with other students was limited.
"All students had taken one dose of the vaccine and were quarantined for a week on arrival," said college director Nikhil George. The students developed symptoms later.
BBMP officials said they were called in to conduct tests after some students developed symptoms like cough, fever, and vomiting. They said all students from Kerala had carried Covid negative reports with them and had tested negative on arrival. However, health department authorities said it's hard to check the authenticity of RT-PCR reports.
"It is possible that they genuinely tested negative 72 hours prior to leaving Kerala," said an expert who helps the state government on Covid management. "If the infection is in the incubation stage and the virus load is low, it is possible that the RT-PCR test gives a negative report, but the person would actually be infected and will eventually test positive."
The fact that some students tested negative via the RT-PCR method but positive via RAT has led to confusion among them, but the BBMP has clarified that they are Covid-positive and that test results could differ depending on the viral load. BBMP officials said they are looking into the students' vaccination status.