Cops and patients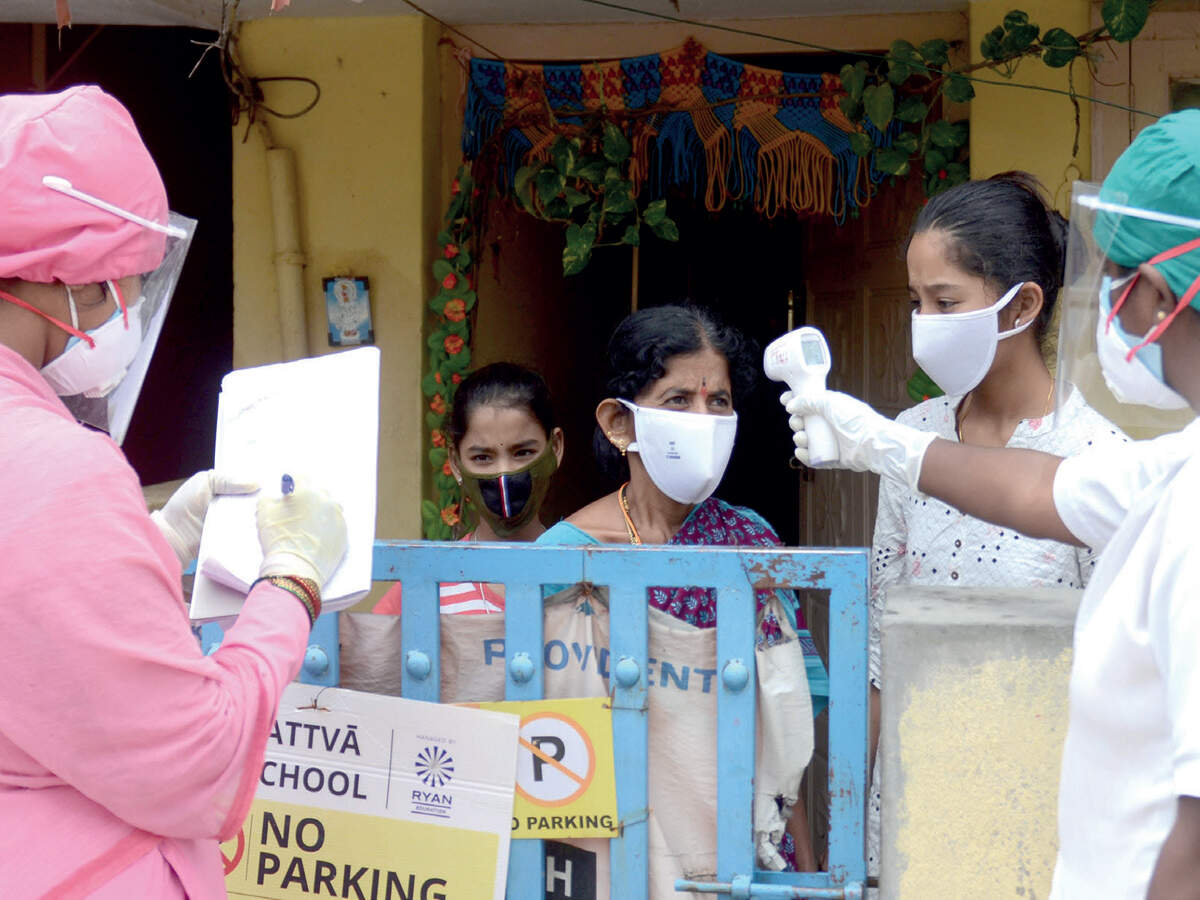 During the pandemic, the City police stepped up and formed special teams to help the BBMP trace over 1,40,000 people who had tested positive and disappeared
Covid has impacted the job description of the City police too. City cops who were given the additional responsibility of tracing missing covid patients have successfully traced 99 per cent of them. These people had taken the covid test, tested positive and disappeared. The remaining one per cent is being traced currently. The Bruhat Bengaluru Mahanagara Palike (BBMP) had given a list of 1,53,299 contacts to the police department. After these people had tested positive, they did not report for treatment.
Tracing covid patients had become a huge task for both the BBMP and the police department who had to physically visit the houses of the covid patients during the first wave of the pandemic. This was when people feared the virus and the stigma attached to it and went off the radar when they tested positive. The police played an important role in tracing these people and advised them to follow protocol and respond to the BBMP. Special teams of police personnel were formed to trace the missing covid patients.
According to the data shared by the police department, during the first wave, they received a list of 63,429 people who had gone missing, of which they traced 52,729. During the second wave, of 89,870 missing covid patients, the police department has traced 85,421 to date and the remaining 4,449 are still being traced.
During the first wave, a lot of people gave us wrong numbers and nine-digit numbers fearing that they would be traced by the BBMP. Many would switch off their mobile phones after realising that they had tested positive
— MN Anucheth, DCP Central
DCP Central MN Anucheth said that the police department had formed special teams in each division across the City to physically trace the missing covid patients. He said, "During the first wave, a lot of people gave us wrong numbers and nine-digit numbers fearing that they would be traced by the BBMP. Many would switch off their mobile phones after realising that they had tested positive. We had to physically trace them using information that they had shared with the BBMP. Once we got the right address, our team would visit their house and update the BBMP team. There was another small team formed at the Dial 100 call centre who would call these numbers and warn them to respond to the BBMP otherwise, the police would land up at their house."
An officer who was actively involved in the physical tracing of missing covid patients said that initially they were scared to visit the houses of covid patients. But they could not shirk their duties. Said the officer, " The first wave was very difficult because people would mislead us by giving wrong numbers. But we would take all the precautions while visiting these homes since the people in the house could be contacts too. We would also make them aware of covid protocols. Every time we received a case, we would first try to track it through technology – getting call history, most dialled number etc to identify their closest contact. We would then try to trace the patient through their friends and advise him not to dodge calls. Most of them feared that their neighbours would get to know about their positive status and switched off their phones to prevent the BBMP from landing up at their house to take them to the hospital or seal the house. We would visit them in uniform and ask them politely to accept the fact and get themselves admitted to a hospital to prevent a deterioration in their condition. All of them would agree and cooperate after we visited them."
Talking about the second wave, the police officer said that there was less stigma about the virus. "Most of them who went missing during the second wave would have been admitted to a hospital and their phones would have been switched off if they were in the ICU. Sometimes, the patient would be moving from one hospital to another and in very few cases, they would have opted for home isolation. However, all the contacts were traced soon after they tested positive."