Copious rain dispels Covid-19 gloom for farmers in Karnataka | Bengaluru News – Times of India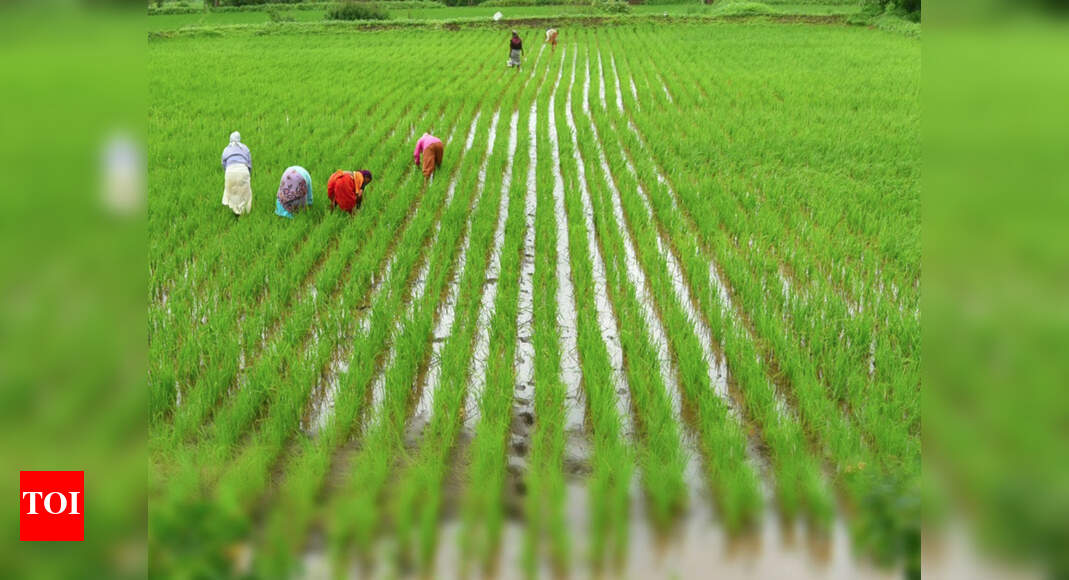 BENGALURU: Agricultural activity in Karnataka has picked up pace and kharif sowing has increased over last year this time, thanks to good pre-monsoon rain and the early onset of monsoon.
The agriculture department on Friday said kharif sowing is under way on 8.2 lakh hectares against 5.9 lakh hectares last year. The department has set a target of 73 lakh hectares for this kharif season which ends in October and expects to exceed that by at least 10 lakh hectares. "It's a great beginning this year. If rainfall continues in the same manner till August, there could be a bumper yield and food production will set new records," said agriculture minister BC Patil. He requested farmers not to go for a soyabean crop this season.
Due to delayed start of monsoon last year, the state's yield was 96 lakh tonnes of foodgrains in kharif. A major part of the crop was lost in floods last August.
Good pre-monsoon rain and early onset of monsoon this year inspired farmers to sow early and the agriculture department estimates a yield of 155 lakh tonnes, the highest since 2012.
Parts of Karnataka yet to get good rain: Expert
Most of the 30 districts received normal pre-monsoon rainfall and the state received a cumulative 125mm by May-end. Last year, the state got 25% deficient premonsoon rain.
Groundwater level increased in 75% of taluks across Karnataka due to record rain last August. The downside was floods across 17 districts. The state government's initiative to ensure availability of seeds and fertilisers well before the sowing season helped farmers.
Premature to celebrate
Experts strike a note of caution, though, saying it would be premature to celebrate given the vagaries of monsoon. There have been times where a dry spell has set in after a good start of rain in June but receded in July-August.
Dr GS Srinivas Reddy, director of Karnataka State Disaster Monitoring Centre (KSNMDC) said the distribution of present rainfall was not even across the state. Although cumulative rainfall between June 1 and 11 stood at 60mm as against the normal 56 mm, it was limited only to ten districts. "The districts in North Karnataka and south interior Karnataka are yet to receive decent rainfall. So, its better we wait till July," said Reddy.
Some farmer leaders said it's also a worrying trend. "More production means, it will lead to price crash due to glut in the market," said GC Bayya Reddy, president of Karnataka Prantha Raitha Sangha.