congress: Two Congress leaders part of bitcoin scam: Karnataka CM | Bengaluru News – Times of India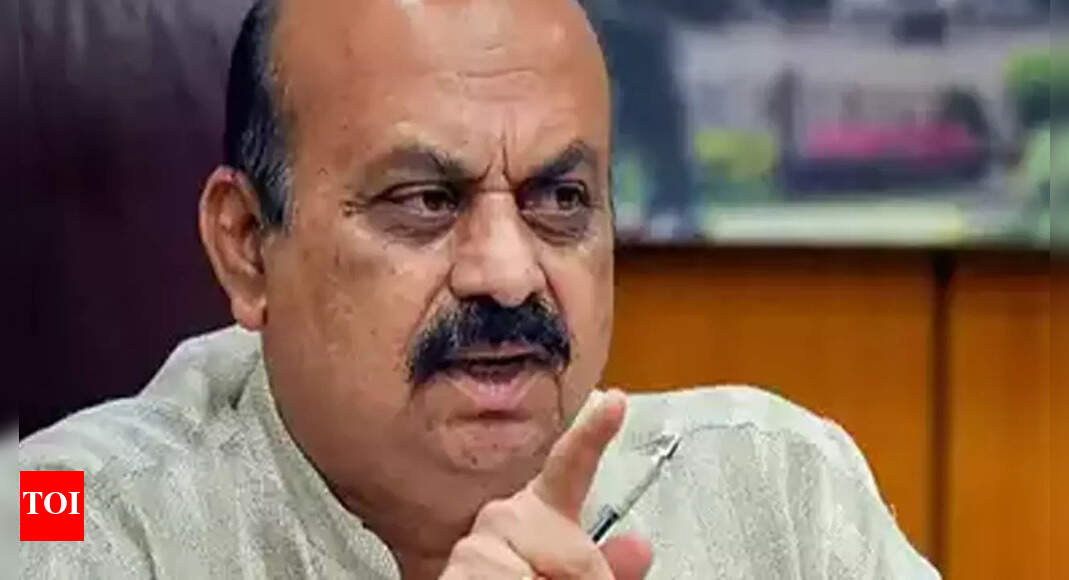 BENGALURU: The ongoing war of words between the ruling BJP and opposition Congress over the alleged multi-crore bitcoin scam intensified on Wednesday with chief minister Basavaraj Bommai claiming that two Congress leaders are involved in the racket.
"There are names of Congress leaders in the bitcoin scam. Let the Congress worry about that instead of hurling false allegations at us," Bommai told reporters in Delhi.
He was reacting to Congress MLA and former minister Priyank Kharge's tweet that if the bitcoin scandal is investigated thoroughly and transparently, the BJP government in Karnataka will soon see a third chief minister, indirectly suggesting Bommai will be removed.
The CM further said that his government has an open mind as far as this issue is concerned. "Let them tell what is the crime and who is the beneficiary. Let the opposition give some documents on it. We will get it investigated. We have nothing to hide," he said.
Reacting to the CM's allegation, Congress leaders dared the former to disclose the names of their leaders and arrest them. "If Congress leaders are involved, why is the government keeping quiet? Why no arrests are being made," opposition leader Siddaramaiah asked.
KPCC president DK Shivakumar said the home minister should make public the details of the chargesheet in which the names of two Congress leaders are allegedly mentioned. "What is he (home minister) waiting for? Let him tell the people. He must also talk about the letter written to the PM and the name of the person who wrote it," he added.
Former CM HD Kumaraswamy said discussions about the bitcoin scam had been going on since 2016-17 when the Congress was in power. "Had Siddaramaiah taken stringent action then, the scam would not have been so big," he added. Kumaraswamy alleged that both the BJP and Congress have been working overtime to bury the bitcoin scam and the ongoing blame game is part of their plan. He also claimed that all details of the scam had reached the Prime Minister's Office.
RDPR minister KS Eshwarappa alleged that Congress has been blackmailing the government by saying the CM and IAS officers are involved in the bitcoin scam. "If they have any documents to prove their allegations, let them go to court," he added.
Eshwarappa said Bommai will continue as CM till the end of his tenure.
Earlier, speaking to reporters in Kalaburagi, Kharge said t he has information that the hacker had hacked into three bitcoin exchanges, 14 websites, including 10 poker websites, and exploited malwares and made away with Rs 2,283 crore. Police had also recovered 31 bitcoins worth Rs 9 crore. "But these things have been left out of the chargesheet. We also want to know why was a hacker granted bail after claims that he had hacked into government websites," Kharge asked.