congress: Karnataka: PM Narendra Modi targeted as Congress-BJP online spat turns personal | Bengaluru News – Times of India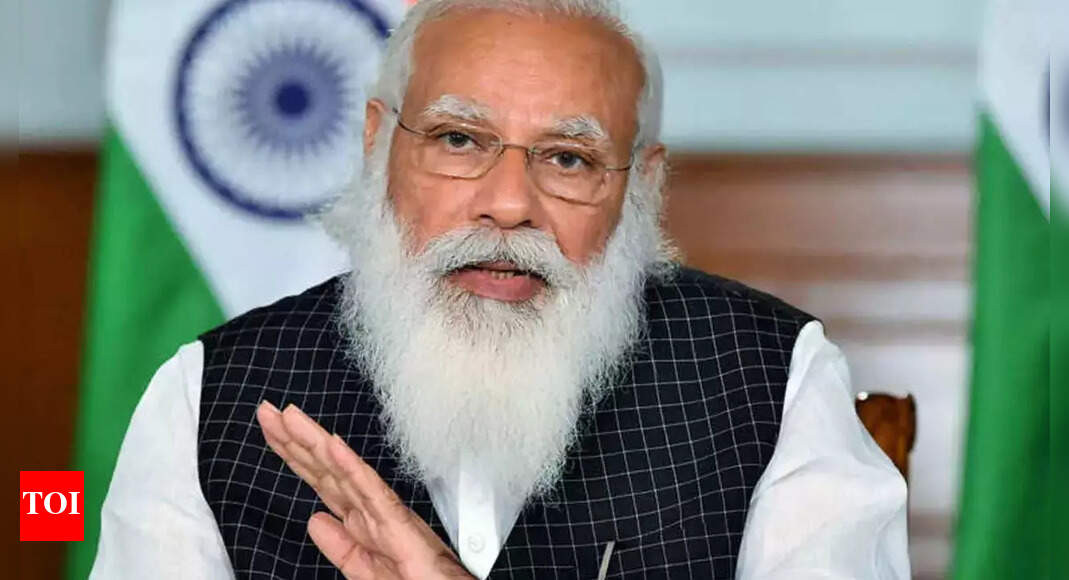 BENGALURU: The ongoing war of words between BJP and Congress in Karnataka ahead of bypolls touched a low on Monday as Congress called PM Modi an 'angutha chhap' (illiterate), besides accusing him of pushing people to beggary.
"Congress built schools, but Modi never went to study. It (Congress) had even rolled out a scheme for adult education. Modi did not learn there, either. Those who chose to beg for a living are pushing the people of the country to beggary. Country is suffering because of #angoothachaap Modi," Congress tweeted from its official Twitter handle Karnataka Congress.
Late in the night, Congress apologised and withdrew the "uncivil tweet".
Hitting out at Congress, BJP said: "Though there were enough schools, a 50-year-old and a senior youth leader did not study in India at all. Though there was an adult education programme, Pappu did not grow mentally. He is wandering like a beggar that he would become prime minister because his greatgrandfather and father were prime ministers."
Cong blames Modi for country's problems, BJP slams tweets
In a series of tweets on Monday, Congress held Modi responsible for the problems the country is facing on the economic front.
The Congress tweeted if the party were in power today, petrol would have been available for Rs 66 and diesel for Rs 55 per litre. It said tax terrorism of the BJP government which believes in "robbing common man and feed industrialists" has led to an unprecedented price rise. The party also dared PM Modi for a public debate with former AICC president Rahul Gandhi.
The BJP slammed the Congress for its tweets. When asked about it, senior Congress leaders refused to react on the issue.
Former CM BS Yediyurappa demanded an apology from the Congress. "This is not acceptable. Modi is one such leader who has acceptance not only in India but in the entire world. The Congress leaders must withdraw these tweets and tender an apology," he said.