congress: Karnataka: Congress fails to corner BJP on prominent issues | Hubballi News – Times of India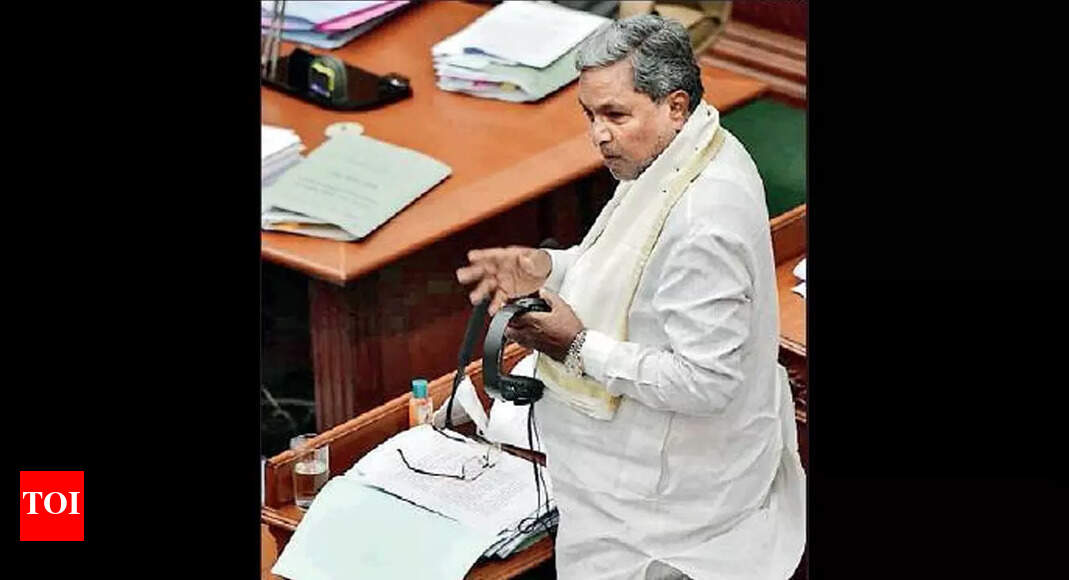 BELAGAVI: The government had a relatively easy time during the first week of the 10-day winter session of the legislature in Belagavi, with the Congress and JD(S), which comprise the opposition, failing to nail the government on various fronts, especially issues of corruption and lax governance.
Most of the week's proceedings in the assembly were limited to a debate on crop loss due to incessant rain. As many as 43 members participated in the debate which spanned four days and, as a result, chief minister Basavaraj Bommai had to defer his reply to the debate to Monday.
The opposition had promised to raise contentious issues like the bitcoin scandal and the 40% kickback charge leveled by the state contractors' association, but none of those issues were debated.
"We wanted to raise these issues, but the speaker did not give us time. What can we do? We also have to discuss issues pertaining to North Karnataka since the session is being held in Belagavi," said Siddaramaiah, opposition leader, when asked why Congress was backtracking on contentious issues.
However, the opposition's protests on the land-grab case involving urban development minister Byrathi Basavaraj gained some traction. Speculation was rife that health minister K Sudhakar had called Siddaramaiah's office on behalf of the government to request him not to raise the issue in the assembly on Friday. However, Siddaramaiah flatly denied these reports.
But a Congress MLA said, "There is a sense of disappointment among Congress legislators since we feel the party has adopted a defensive strategy in the current session. The government is getting away scot free and we face the risk of losing credibility."
Rupakala Shashidhar, Congress MLA from KGF, said the party needs to take a more aggressive stance in the house. The party's stand on the bitcoin scam has also surprised Congress legislators since senior functionaries have kept mum after initially suggesting they would put the government on the mat on the issue.
But DK Shivakumar, KPCC president, insisted: "We are not going soft on the BJP. We staged a protest both outside and inside the house on Thursday. We will raise all contentious issues including the Bitcoin scam next week."
The JD(S) too has not shown any zeal in cornering the government. In fact, party spearhead and former chief minister HD Kumaraswamy has not even attended the session since it began on Monday.