Congress has no respect for law: Karnataka BJP president Nalin Kumar Kateel on Mekedatu padayatra | Mangaluru News – Times of India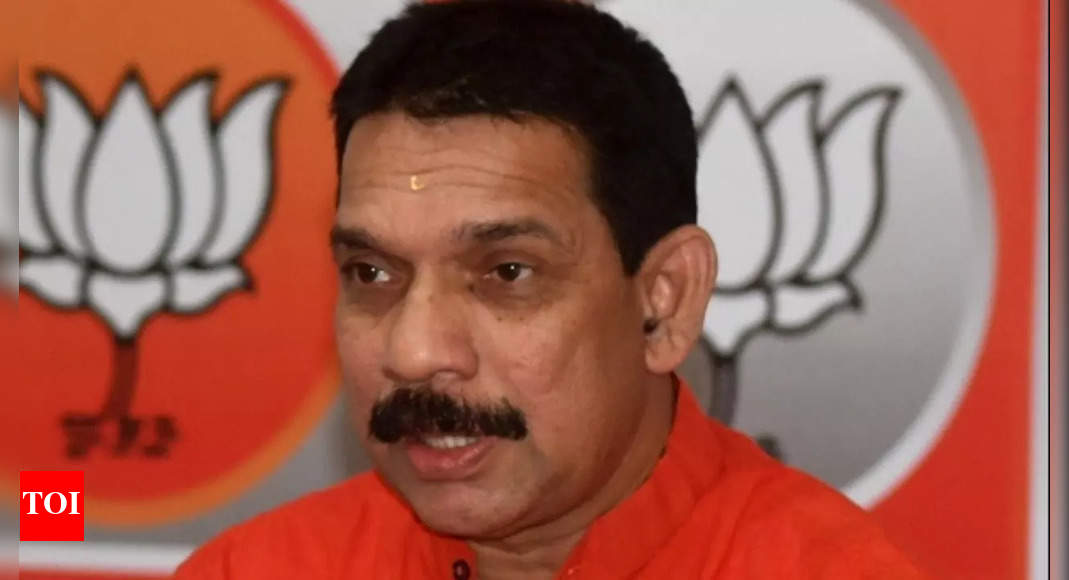 MANGALURU: Lashing out at Congress for taking out padayatra seeking early implementation of Mekedatu project, BJP state president Nalin Kumar Kateel said the party has no respect for the law of the land.
Calling the padayatra a political drama played out by KPCC president D K Shivakumar, Kateel said the people of the state will give his party a befitting reply in future. "The state government has imposed restrictions in the larger interest of public health following a spike in the virus spread. But Congress has ignored the rules and staged the drama of padayatra only for Shivakumar's leadership. People of the state have been observing the developments. In the days to come, they will teach them a lesson," Kateel said.
He alleged that Congress is trying to send a wrong message to society on the Mekedatu project.
"The government will take necessary steps soon after the project-related petition pending in court is cleared. Karnataka Congress leaders should talk to their counterparts in Tamil Nadu if they have real concern towards the people of Karnataka. People know that the intention of Congress is to gain political mileage out of the issue. Why did not the Siddaramaiah government go ahead to implement the project between 2014 and 2018? Let Shivakumar explain this to people," Kateel said.
The Congress is holding padayatra when the state has been witnessing a spike in Covid-19 cases. Those who ruled the state are now violating the law of the land through arrogance and thuggery. This reflects the culture of Congress and there is no doubt that the party will not exist in future. The Congress will have to pay for the consequences if Covid-19 cases increase due to their padayatra, Kateel said.