Complete lockdown in 17 villages till June 21 in Dakshina Kannada | Mangaluru News – Times of India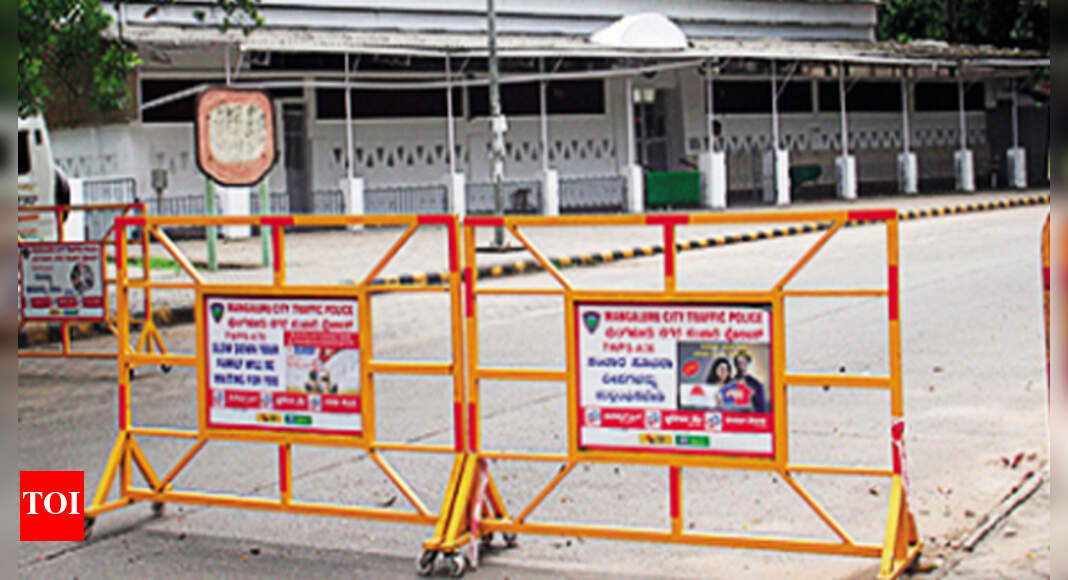 MANGALURU: The Dakshina Kannada district administration on Sunday announced a complete lockdown in 17 gram panchayats, where the number of Covid-19 cases is above 50.
The district reported 434 fresh cases of the disease on Sunday, taking the active cases to 7,019. With one more death, the Covid death tally of the district increased to 977. The positivity rate of the district has reduced from 12.9% on Saturday to 7.2% on Sunday.
Deputy commissioner K V Rajendra said that complete lockdown will be in force in Neermarga and Konaje in Mangaluru taluk; Naravi, Koyyuru, Mittabagilu, Maladi, Neriya, Laila, Ujire and Charmadi in Belthangady taluk; Aivarnadu, Amara Mudnooru, Kollamogaru, Guthigaru and Aranthodu in Sullia taluk and Subrahmanya and Savanooru gram panchayats in Kadaba taluk, from 9am on Monday to 9am on June 21.
"Gram panchayats and task forces will seal their respective jurisdictions. Only those in the medical sector, milk suppliers, petrol bunks and other medical emergency services are allowed to move. Others will not be allowed to enter the villages nor exit. Task forces in those sealed gram panchayats will ensure supply of essential items to the villagers on payment basis," the DC added.
In Udupi
Covid-19 cases continued to fall in Udupi, with the district reporting 223 fresh cases on Sunday. The district's active cases saw a decline in the past one week, from 4,085 on June 7 to 3,222 on Sunday. The district, while adding four fatalities, has increased its Covid death tally to 360. Meanwhile, one more mucormycosis case was reported in the district.
Udupi DC G Jagadeesha said that the district could control the Covid-19 spread through task forces in villages, and the efforts of the health department. The positivity rate of the district has reduced considerably, he said, and appealed to organisations and individuals, to not hold any programmes.
"Legal action will be taken against organisations and individuals, if they hold programmes involving large gatherings," the DC said.
As per the government guidelines, sale of food and other essential commodities are allowed between 6am and 2pm. For the convenience of students attending online classes, book stalls and stationary shops will be allowed to open between 6am to 2pm on Wednesday.