Coal shortage resolved, dearth of demand shutting down thermal power plants: Karnataka minister | Bengaluru News – Times of India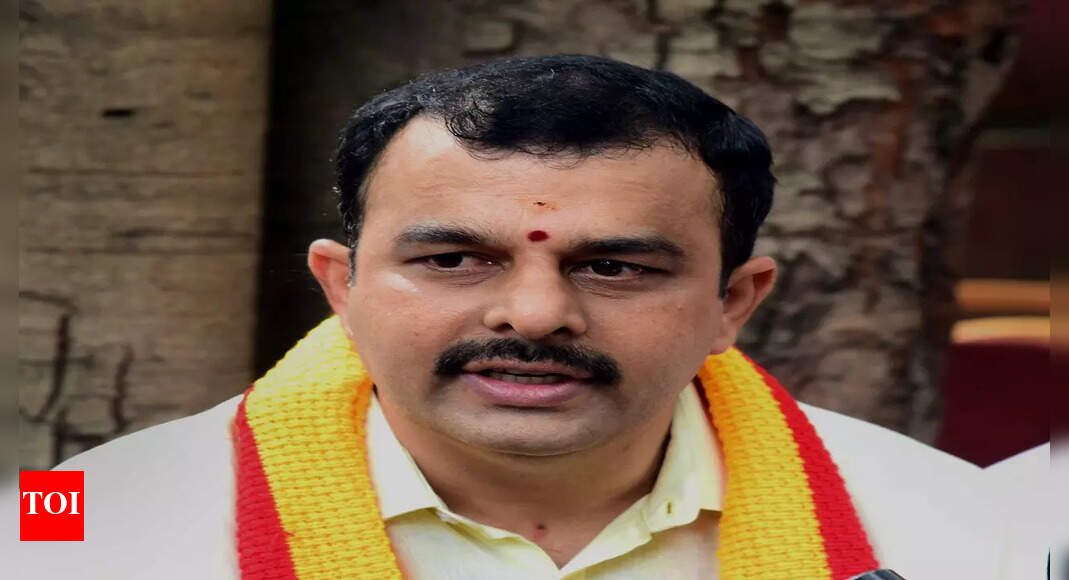 BENGALURU: Energy minister V Sunil Kumar on Thursday dismissed speculations that coal shortages have resulted in thermal plants being shut down in the state and blamed it on lack of demand for power in Karnataka for restricted generation of power.
In a release, claiming the energy generation position, Kumar said of the 13 thermal power units spread across three key thermal power generating stations– Raichur, Ballari and Yeramarus– 8 of them were running as the demand for power continues to be on the lower side.
Speaking to TOI, Kumar said that one of the major reasons for the demand to have reduced is the copious rains which has resulted in the pressure of supplying power to irrigation pump sets being reduced.
"The copious rainfall in the last two weeks has resulted in the pressure on Escoms to supply power to IP sets reducing substantially. As much as 15 percent of the regular demand during this period has been reduced," he said.
The energy minister also added that the increased rains has also meant that hydel energy has increased and the coal rakes coming to Karnataka have created enough stockpile to last for a week.
"While we are getting 12 to 13 rakes of coal everyday our use of thermal power has drastically reduced. Further, when compared to the previous week, wind energy supply has increased substantially," he added.
However, the bigger concern continues to be with the industrial sector in and around Bengaluru that continues to operate on skeletal staff and reduced number of hours.
With recovery continuing to be slow, the demand for energy has remained stagnated and is yet to reach pre-Covid levels.
"We are still not seeing a major uptick in energy requirements. However, we are hoping the power demand will increase soon and we will be ready to supply with additional energy generation," said Kumar.