Classes 10 & 12 to restart on January 1 as planned, says Karnataka CM BS Yediyurappa | Bengaluru News – Times of India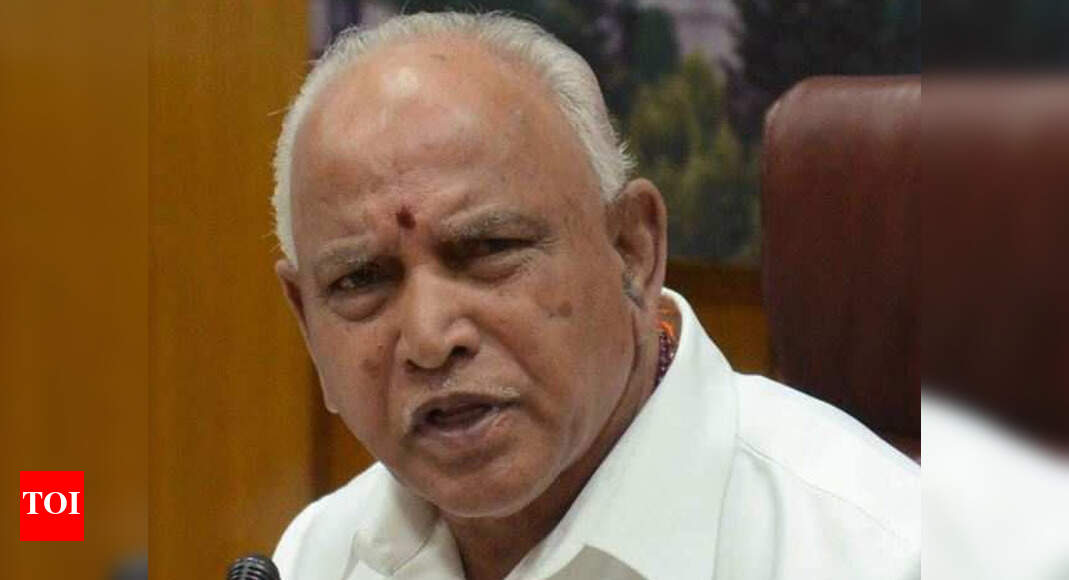 BENGALURU: The stage is set for resumption of campus learning in Karnataka with chief minister BS Yediyurappa on Monday declaring that Class 10 and 12 will restart on January 1. "There's no more debate on it," he said.
Many private schools in Karnataka are yet to decide on reopening as they are still awaiting parents' feedback on whether to send their children to campuses.
Earlier in the month, the state government had decided to resume Class 10 and 12 after a nine-month lull forced by Covid-induced lockdown and social-distancing norms.
Vidyagama — a continuous learning programme that was suspended in October over fears of Covid infection spreading among students and teachers — for Class 6-9 will restart on January 1.
Primary and secondary education minister S Suresh Kumar said a decision will be taken on starting remaining classes by January 15 based on the success of reopening of these classes.
"Preparations (for reopening of Class 10 and 12) are being made in view of the opinion of the Technical Advisory Committee and the chief minister," he added.
SSLC syllabus to be released next week: Min
He said the syllabus for SSLC students will be released next week and it will have the minimum content required for pre-university education.
Health minister K Sudhakar, who had said the school-reopening decision would be reviewed on December 28 in view of a new strain of Covid-19 virus emerging in the United Kingdom, said any change in schedule was unlikely as fresh Covid-19 cases had dropped in most districts.
The education department has written to elected representatives and district ministers seeking their cooperation to oversee preparations made by district authorities with regard to school reopening.
"It's important that schools reopen so that children are engaged in continuous learning. Reopening of schools is not an activity restricted to a day or month. It is a year-long process," it said, citing the example of how SSLC exams were successfully conducted with the help of local authorities.